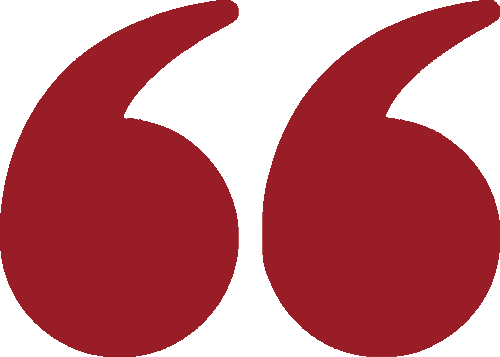 Many generations of students have lived at Marpa House and been steeped in the dharma and blessings of this magical place. I believe Marpa House is a sacred site, like the Great Stupa at SMC.  It is a place that assists the practitioner in their practice and study of the dharma because the ground itself has been tamed. It is up to us whether or not this treasure is made available to future generations of dharma practitioners. It is simply a decision we have to make. There is a way, we must simply find the will. 
– Renee Cowan, Director of Practice & Education, Boulder Shambhala Center

I am extremely proud of your effort in this situation. I support your position, your decisions and therefore I will move personal mountains to assist is this most important Marpa project. We all made subtle, and not so subtle, promises to VCTR that we would help perpetuate his world … and, clearly, this is doing just that!
– Gil Figueroa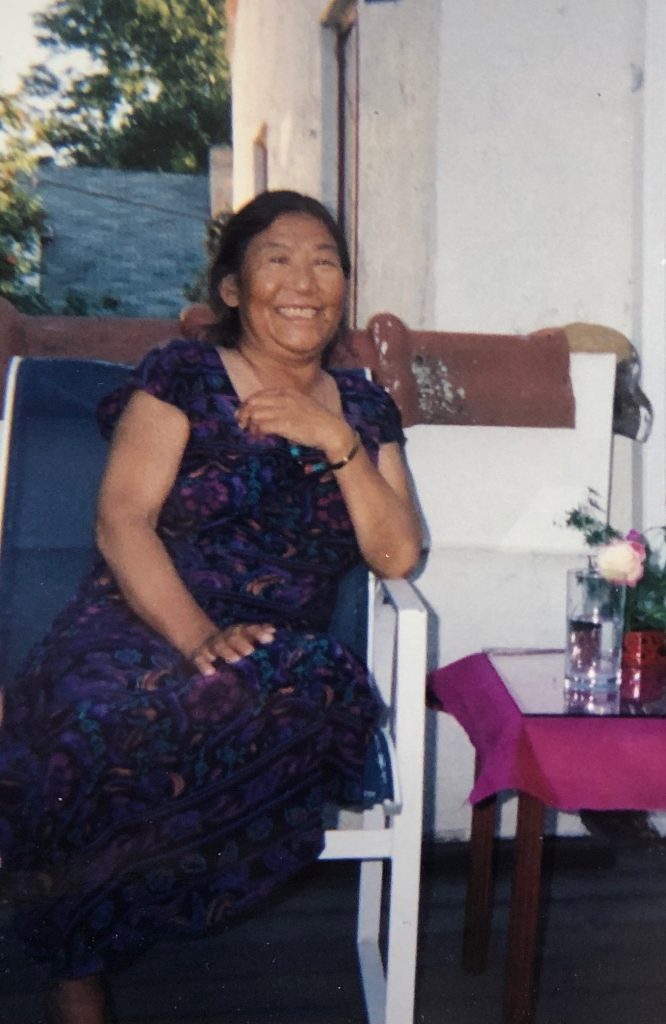 Lady Konchok Palden on her beloved balcony (used with permission by her family).

Marpa House is a community treasure, and we need more places like it. It should belong to the people, not sold to some developer.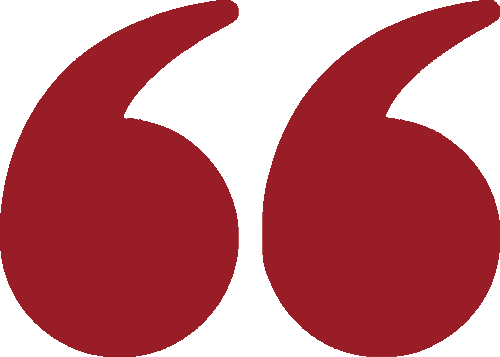 I really like how you looked for a way forward, didn't blame anyone, just worked with your vision. I think you are a good model for the community in these challenging times. I think Shambhala could contain many independent 501C3's.

Please, please make this happen. We can't let MH slip out of our fingers.
– Eileen Malloy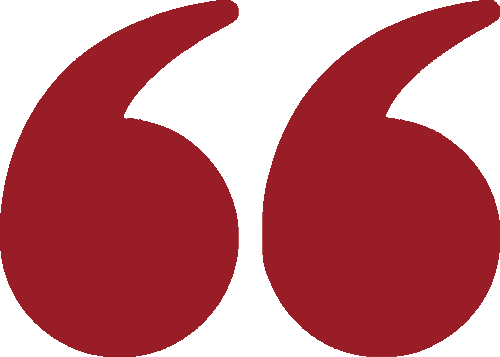 Difficult as the financial situation of Shambhala International is, this is just the time not to lose a treasure such as Marpa House. It is the time to help heal and renew the sangha by recognizing and celebrating its rich value.
– John Lee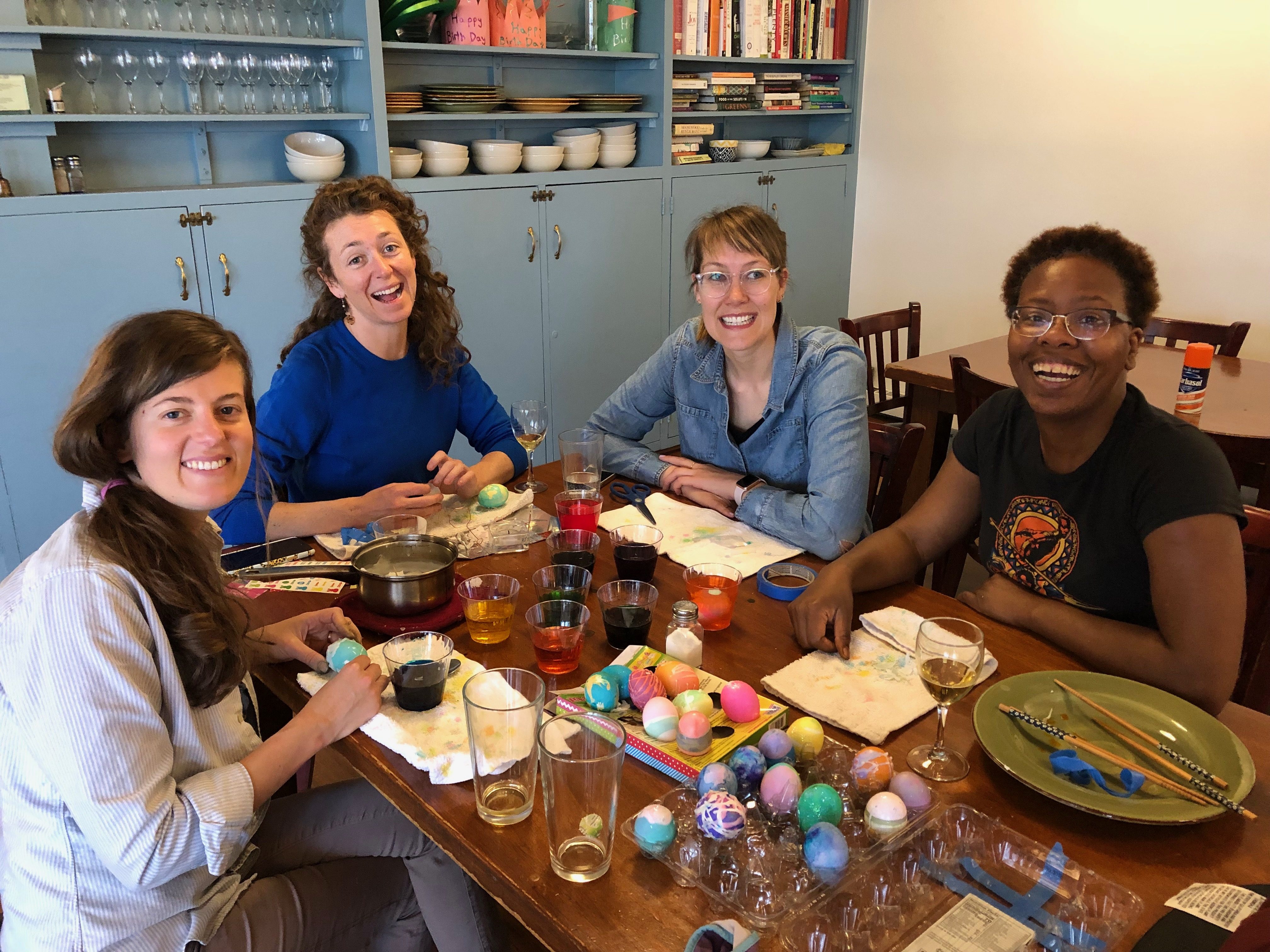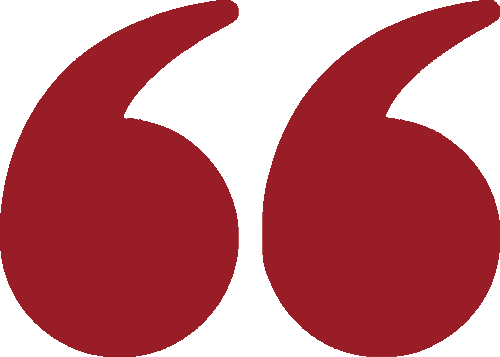 I understand also the importance of sacred space and the power of practicing in community as well as the richness of teachings that have been available at Marpa House. Long may you thrive.

Although I have never visited Marpa House, this jewel shines brightly as a place of kindness, beauty and sanity. It is a piece of our Shambhala history which it would be a shame to lose. Please keep it in the "family" so that it may continue to benefit the world with its presence.
– Faith Okamoto Miller

Marpa House has been part of our sangha's heritage since the very early days. When I go there I feel the blessings very strongly. It is one of our strong centers, and would be such a shame to lose. It would be a challenging death.
– Steve Seeley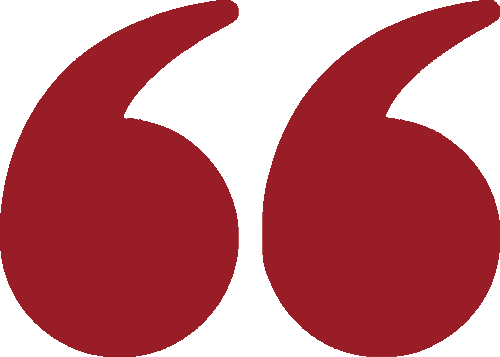 It seems unacceptable to me to sell this special place to outside the sangha. Thanks for your hard work to save Marpa House!
– Jacob S.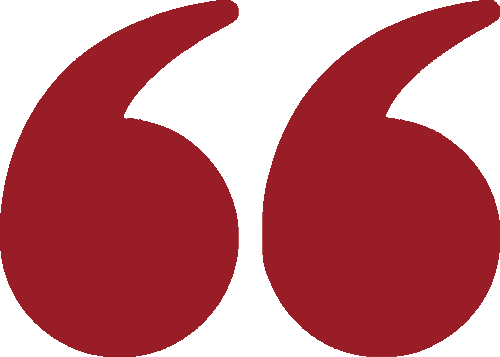 Marpa House is an invaluable community resource and holds so much of our lineage history and blessings. Thank you for all your efforts.
– Joanna Bolek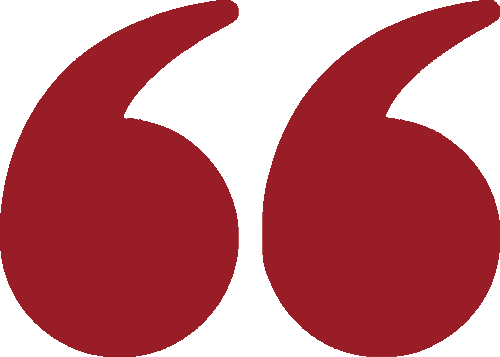 Because we need light in the dark age.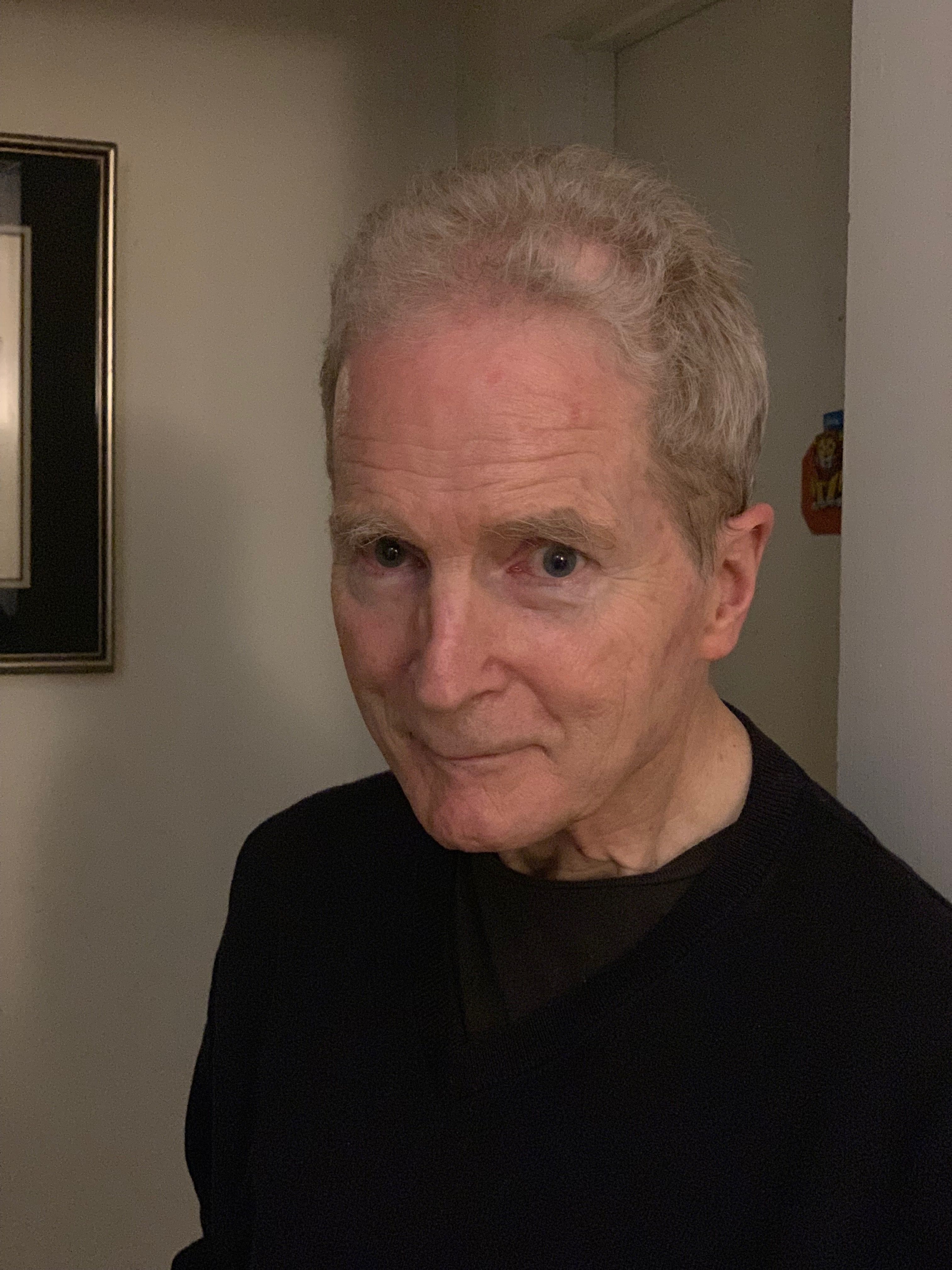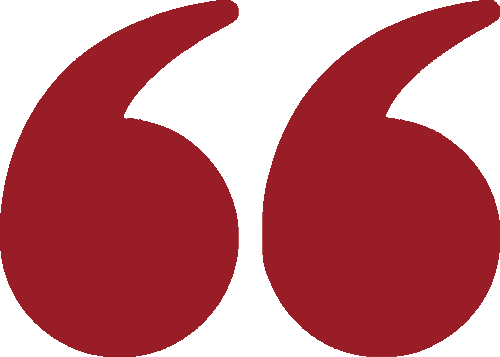 I am concerned about the demise of Great Eastern Sun vision in the form of physical sites and properties it found and made homes in over the years, inspiring many people along the way. I think of how difficult it will be to replace such sites that serve as bases for the expansion of a vision of a good human society.
– Reed Bye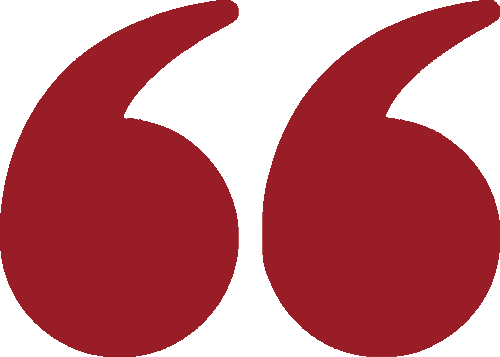 Many blessings are established there. If Lama Pegyal and Lama Gyurme Dorje would like to stay there, it is good for them to have a home.

We might imagine that people can pick up and move to another place and expect culture to follow just because the people are there. But it's just not the case. Northern India didn't become Tibet just because the Tibetans moved there. If we lose Marpa House, the blessings and dralas of that place don't just automatically follow. It's literal what's been created there. It took 45 years to become what it is now. In this period of identity-crisis and disillusionment, it would take longer if the people who live there had to "start over somewhere else."

It is a precious jewel, drenched in the goodness of human connection, & once sold cannot be gotten back.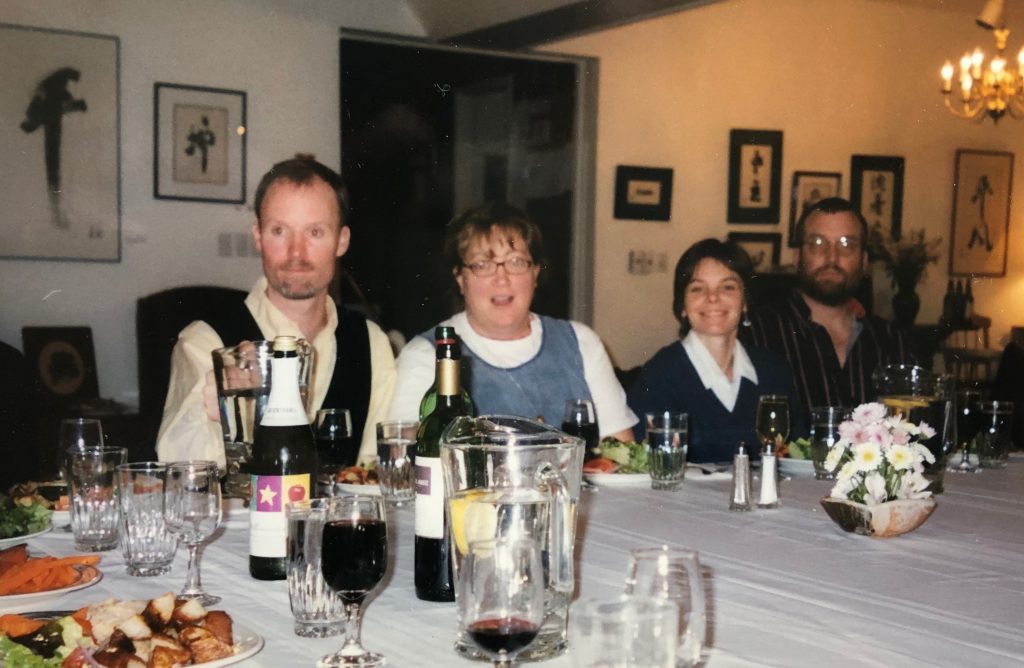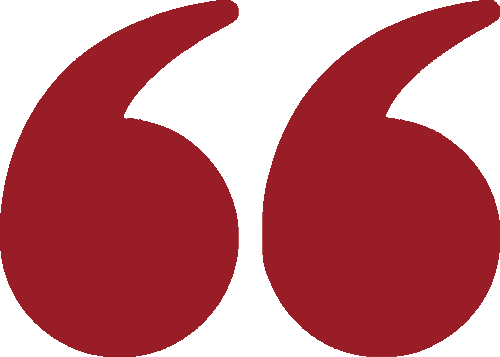 The first time I came across Marpa House was through a woman I happened to meet in Boulder. She invited me for dinner at her home… There I met many other kind, creative and welcoming people… It was made clear that I was always welcome for dinner and to sit in the shrine room as well. Over time I was inspired by the earnest meditation practice this community shared and also by their work volunteering at the local Shambhala Center. Following their example, I started volunteering myself at the Shambhala Center and have extended my network of friends and community members to the greater Shambhala community. [The woman I met] has come and gone from Marpa House and is now living in Africa again. But her influence on me through the example of her practice and community involvement has stayed with me. I have volunteered at least 100 hours at the Boulder Shambhala Center and I love it!
– Vita Waters

I was shocked when I heard Marpa House would need to be sold. Visited only once and I found it to be an essential cell of Shambhala.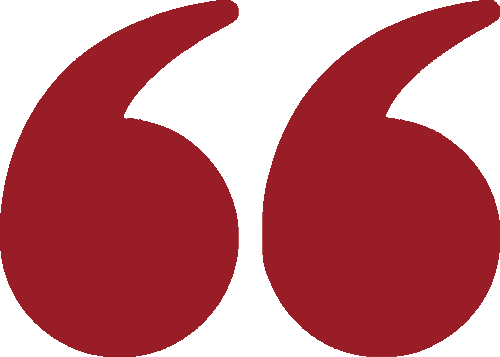 Spreading the message of awakeness and compassion is important.
– James Herald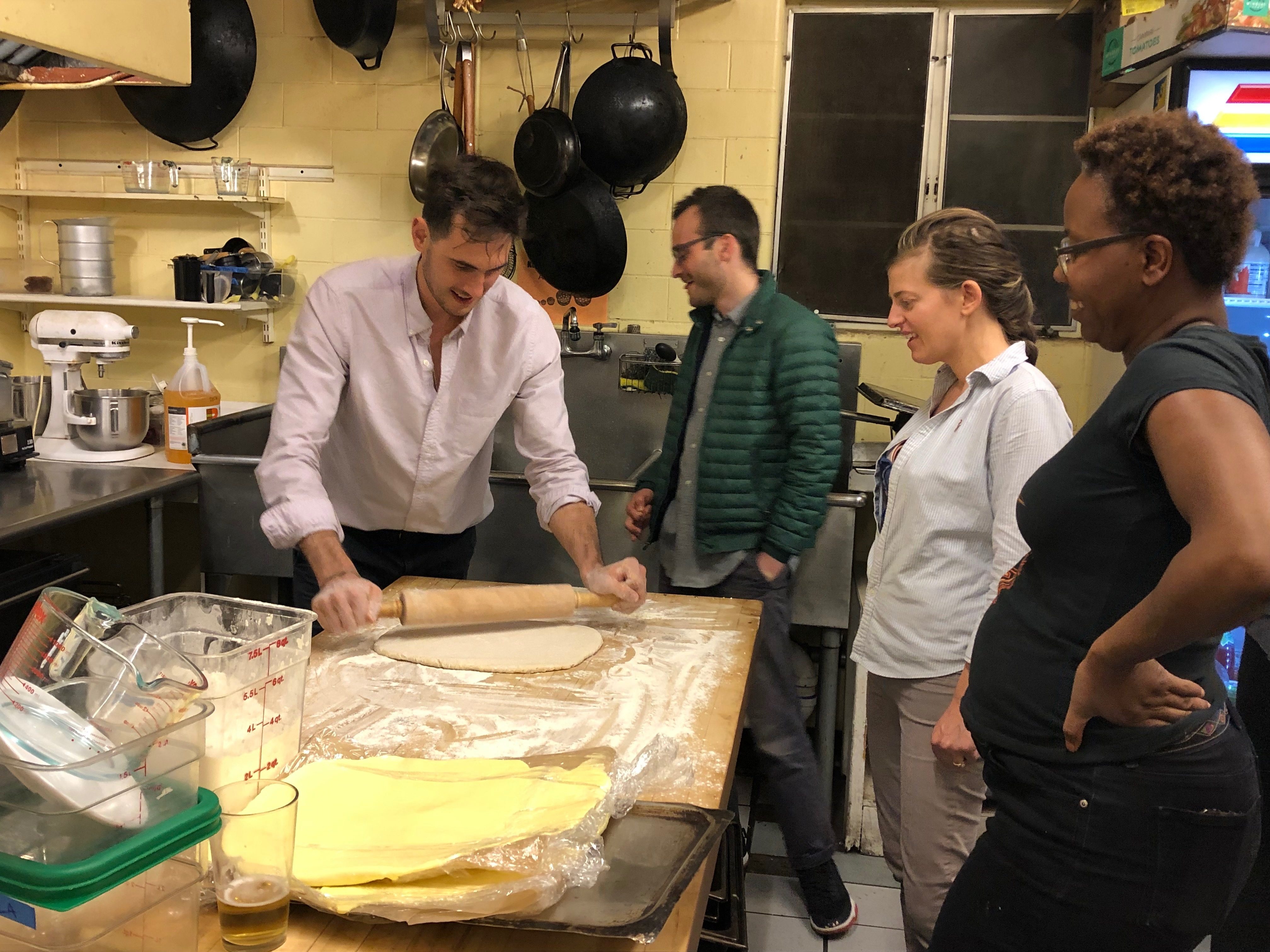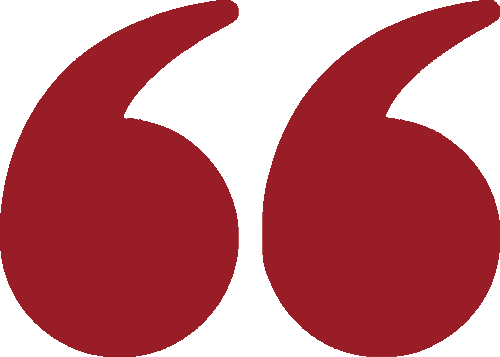 The social atmosphere is warm. As a non-resident, regular visitor to Marpa House, I have always felt at ease within the community. People are friendly, the communal dinners are great, and the flavor of the Shambhala lineage is palpable. We cannot afford to lose this jewel of our Sangha!
-Erik Castro

I feel like, they let go of one property and the the legacy will collapse. 
-Maura Ganz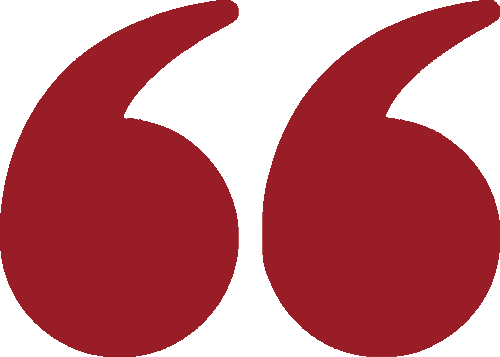 Our community needs more lungta right now (not less)! It feels like this project is important in some way for the whole Shambhala Mandala. (Also – my parents met each other at Marpa House!!)

Marpa House was there for me when my mother and I needed an affordable place to live in Boulder, while she worked at the Shambhala Center and I went to elementary school. We lived there on at least two separate occasions, and I have nothing but good memories from my time there. Although I have not spent much time at Marpa House since then, I have visited and heard enough stories from other locals and residents in recent years that I am moved to support its continued existence as a thriving dharma community.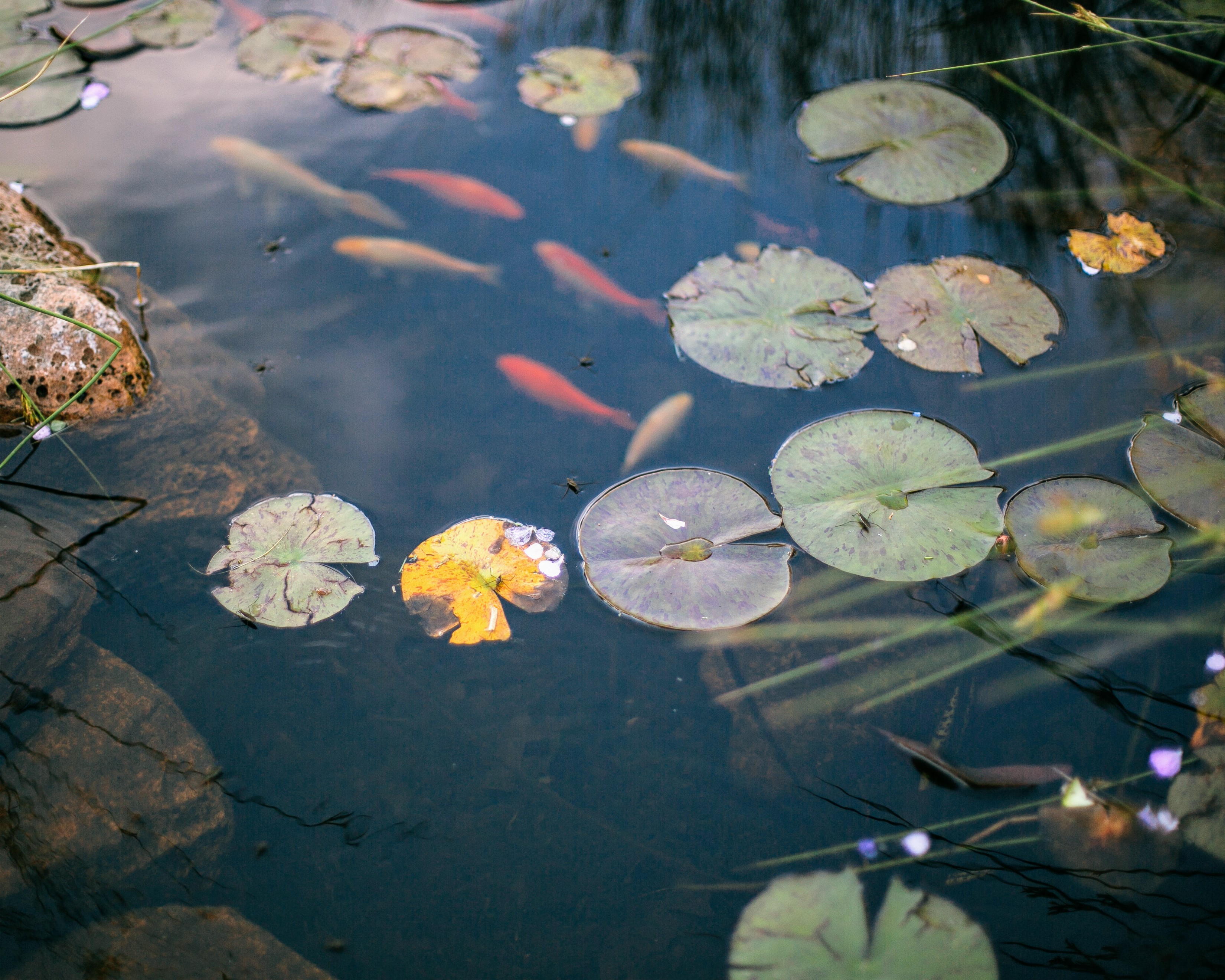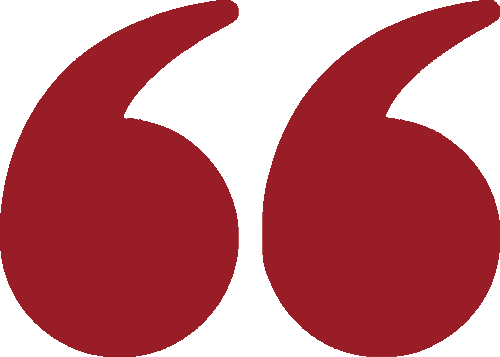 We have to do whatever we can to retain these profound spaces of practice.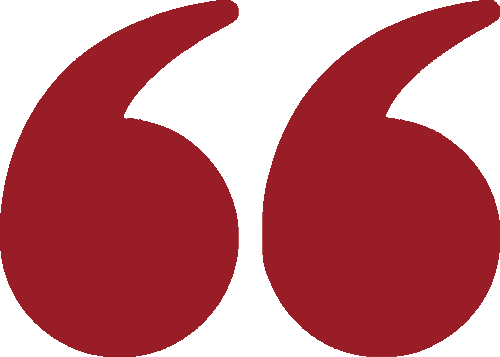 I've had a personal connection to Marpa House since 1981, having lived there 1983 – 1984, as a neighbor, and having spent many days and hours practicing there. Marpa House is steeped in lineage blessings and needs to continue as a place of practice and community for our sangha and a source of blessings to the neighborhood and beyond.
– Barbara Navin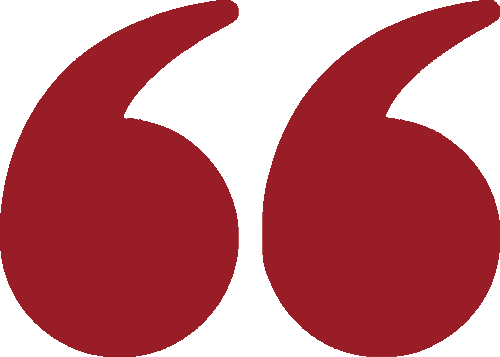 Paying it forward to Buddhists of ALL Lineages!!
– Judith Sullivan

Marpa House is fundamental to the root of Shambhala. … [There needs to be time for] the teachings need to rebound, [and] not loose its landmarks, like Marpa House… This is so messed up, so tragic that we have come to this point. It breaks my heart.
– Maura Ganz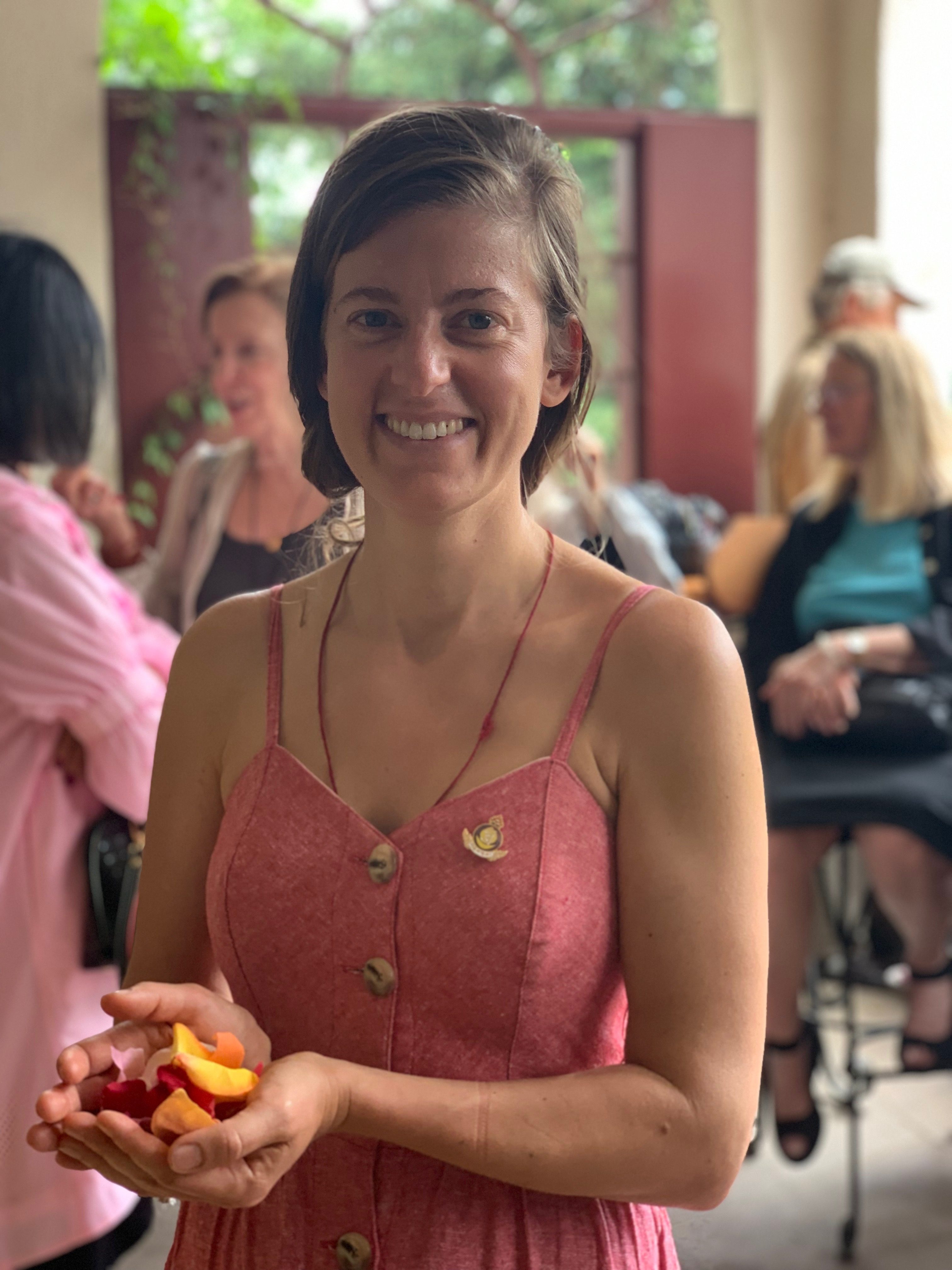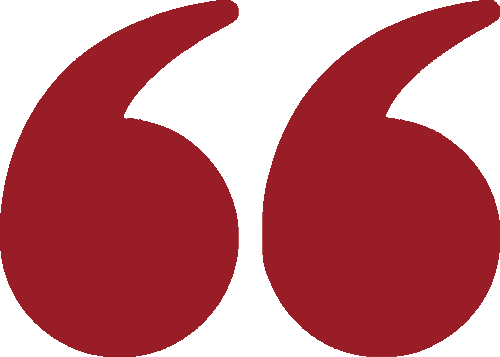 I've lived in Boulder and vicinity for 43 years and resided for 4 of those years (1989-1993) at Marpa House. I've met many significant Buddhist teachers at MH, practiced hours in the shrine rooms, and enjoyed many engaging and enriching conversations and relationships there. Marpa House is more than a building, more than real estate, it is a warm and nurturing heart at the center of the Boulder Buddhist mandala. To lose it now would be an incalculable loss.
– George Ramsey

It would be good if the community could continue.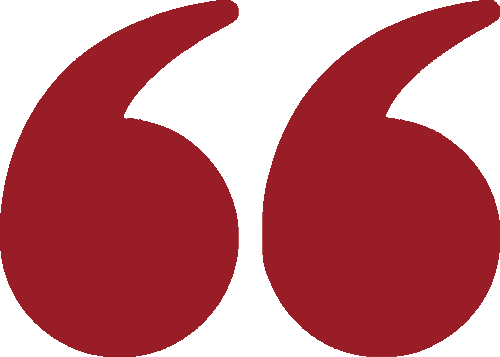 Because it is a shining example to the worldwide community and a living legacy of CTR's vision.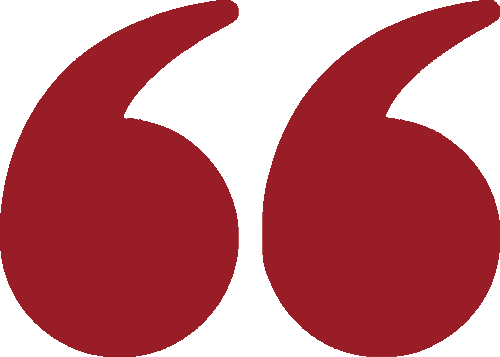 It is a sacred place filled with blessings from our lineages and it's a wonderful place to practice and do in town retreats

As a Dorje Kasung, protecting such an important piece of Shambhala history is vital to me!
– Timothy Dunning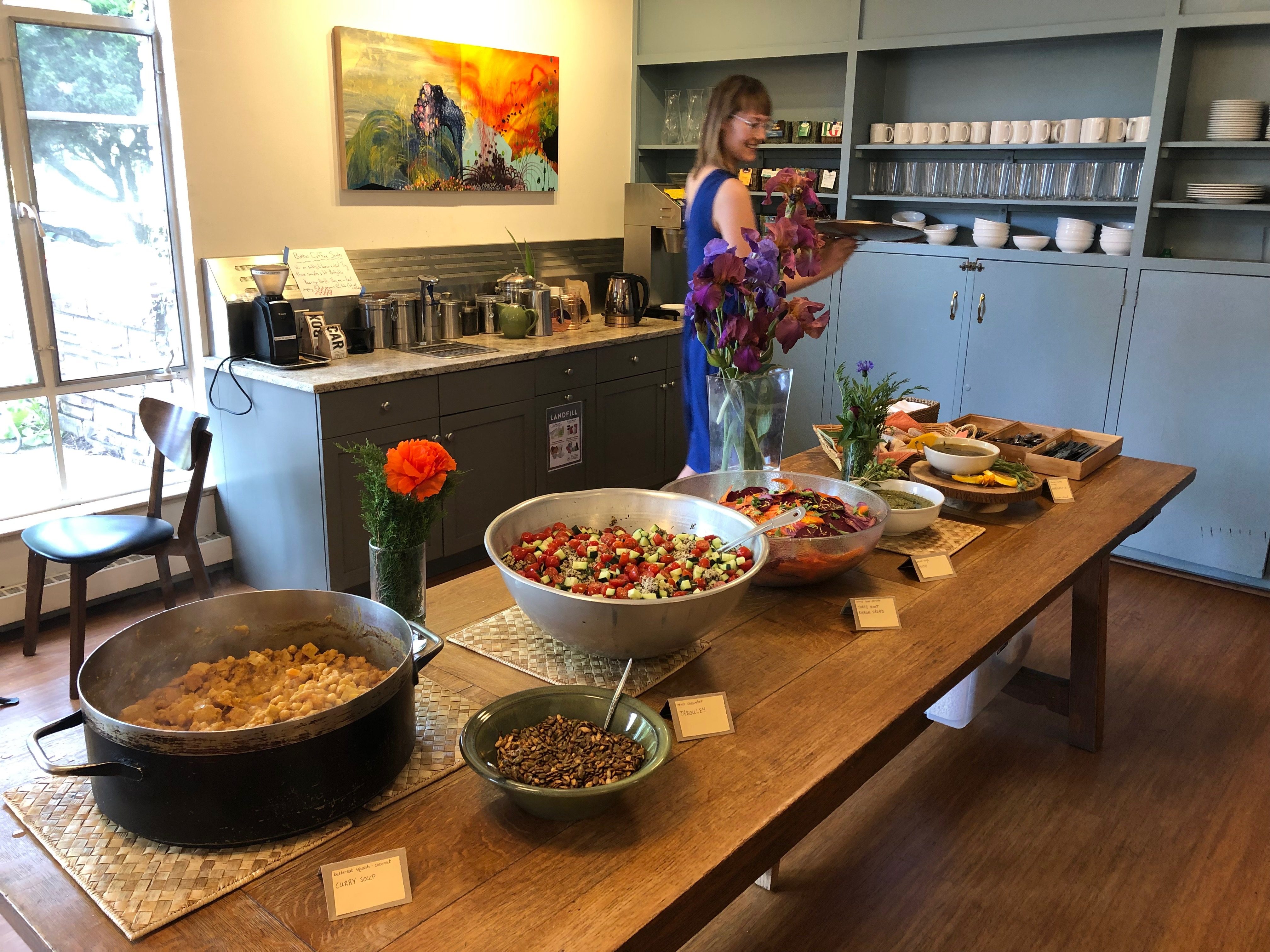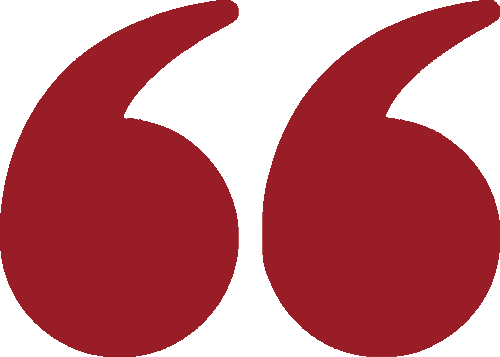 I lived at Marpa House last year for four months. It was a precious time for me, and it's safe to say being with the community there changed my life. It may have even saved my life.

With so many monumental challenges ahead, this building remaining a center for practice and community is essential. It's not just brick and mortar, it is one of the few thriving heartbeats keeping CTR's vision and community alive. This place is filled with blessing and can be a lighthouse in a time of darkness and storm. Thank you for putting this together, CoMH team.
– Catherine Fordham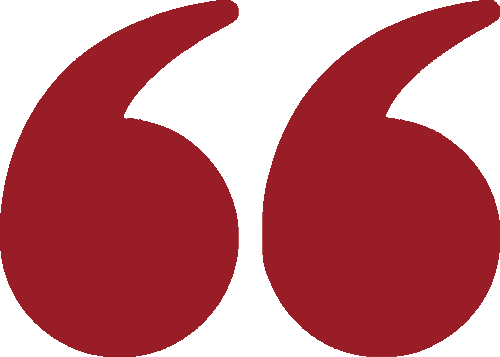 There is only one precious Marpa House in this entire realm.
– Steven Roth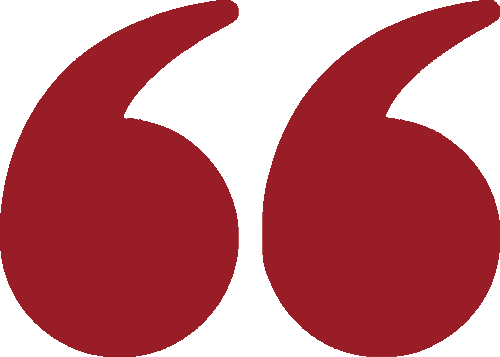 I lived there for a few months and do not want this great community to end – waking people up to the very essence of basic goodness happens at beautiful places like these and that should not be underestimated.
– Katie Letheren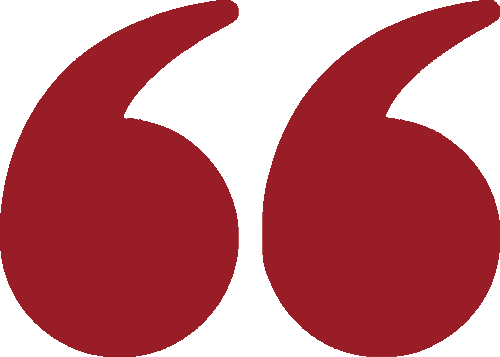 It is a sangha treasure.

Marpa House is a jewel and an irreplaceable resource of Shambhala. Living there allowed for my wife and me to deepen and connect to our lineage and its power in innumerable ways. It is crucial to hold a long term vision of Marpa House's value beyond a short term solution to our community's financial difficulties. Having confidence in Marpa House's actual value will lay the ground for supporting our sangha and ultimately the future of our lineage.
– Timothy Quigley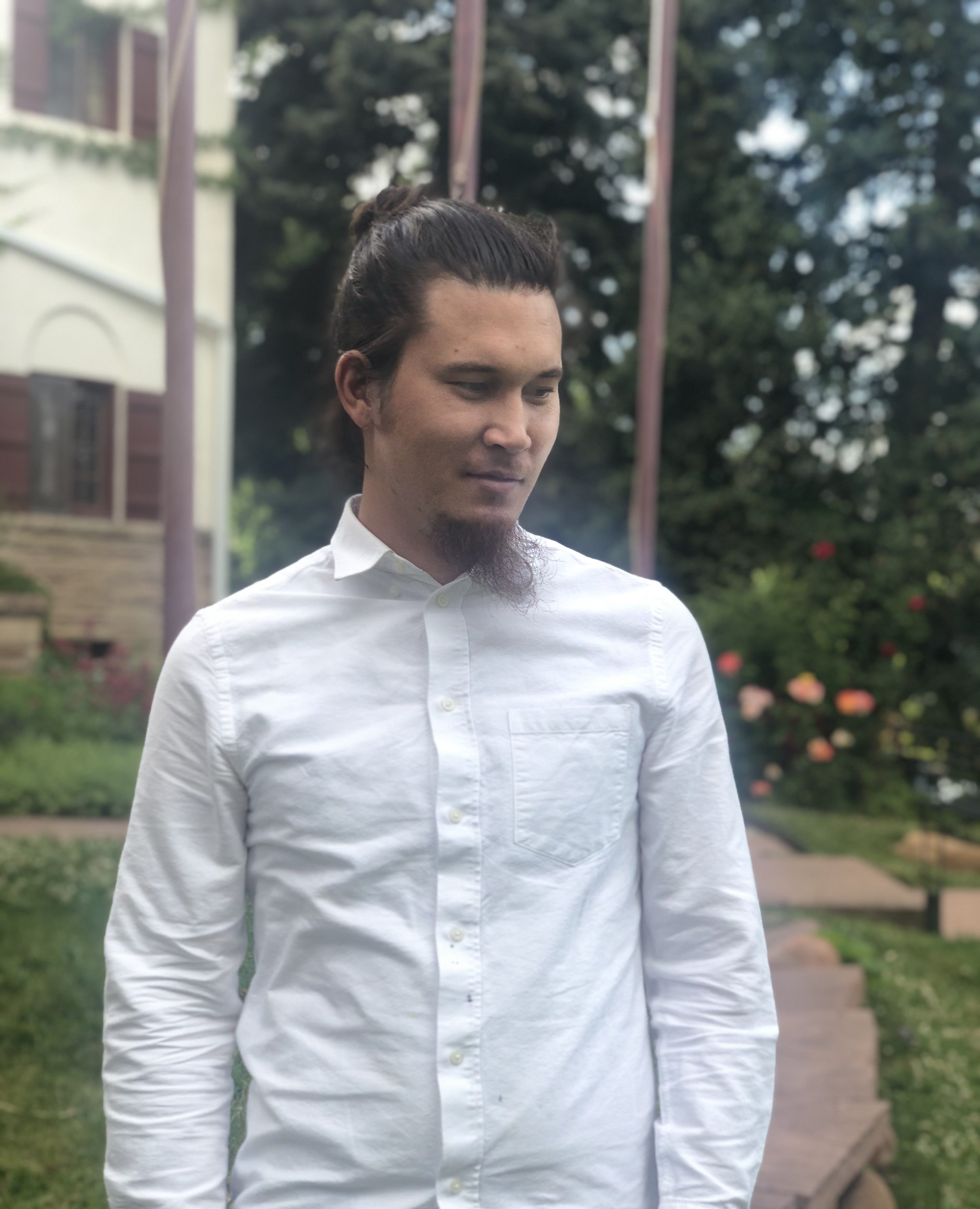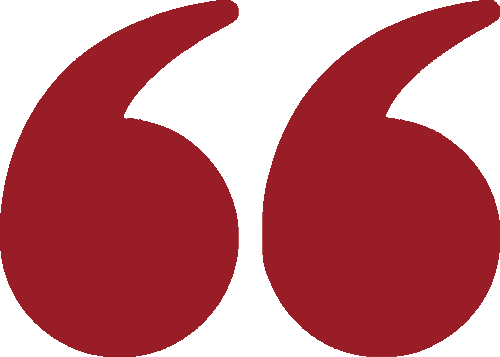 Marpa House sheltered me on a Christmas day long ago when I had flown in for a Pan-Dharmadhatu conference, there was a snowstorm, and there was no answer at the house where I'd been assigned to stay. I was welcomed and fed, made lasting friends, and stayed again subsequently. On one such occasion I sat at Khyentse, Rinpoche's feet during a group audience. So much auspicious coincidence needs to be allowed to continue.
– Gail Whitacre

These kinds of communities are rare and important.
– Bethany Kacich

I am honoring my teachers, Shastri Janet Solyntjes and Acharya John Rockwell, as I took the Enlightened Society Vow this afternoon… I am also honoring Lea Basch and my Meditation Instructor, Ralph Basch, who inspire me with their generosity, support, kindness, and wisdom.
– Lea Spiess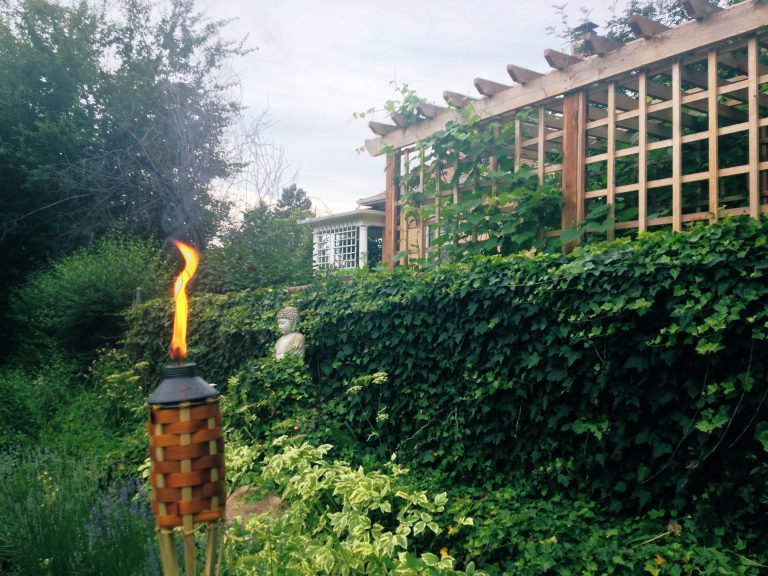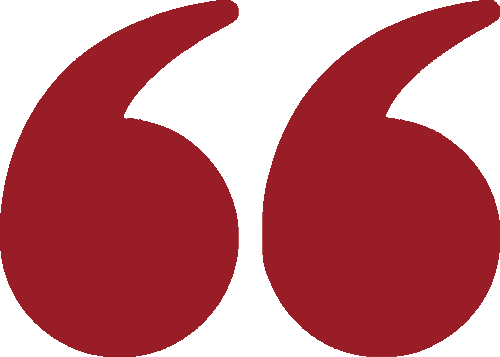 I lived at Marpa House many years ago and met many friends there. It has been a place of refuge in times of personal difficulty and always a place that welcomes me and others to come and visit or practice meditation.
– Reese McKay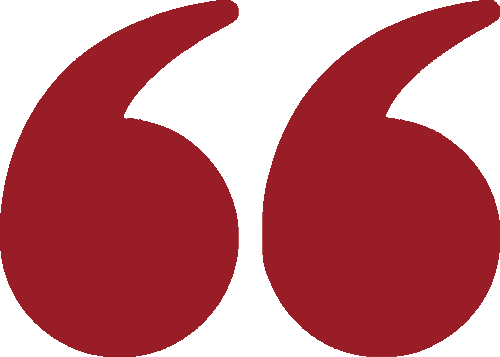 I remember when Marpa House was located in a Frat House on Broadway. Marpa House on 12th is simply too precious a symbol, icon, sangha connector and holder of history for us to lose.
– Jessie Friedman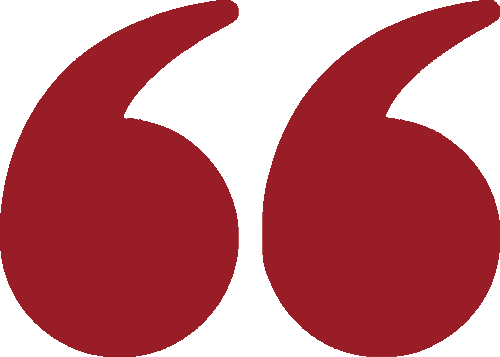 It is the only Shambhala community household that we have. Secondly it is of historic importance to us. The sixteenth Karmapa stayed there in 1974 when he issued the proclamation empowering the Vidyadhara's work. HH Khyentse Rinpoche also stayed there. These visits were of the utmost importance to our sangha.
– Clea Derwent

Marpa House is a jewel our sangha cannot afford to lose. Just like our land centres, Marpa House is a jewel our sangha cannot afford to lose.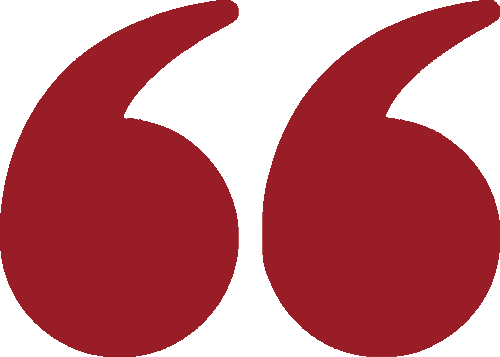 It seems that selling this jewel, especially to outside the family of the 3 Jewels, is an expression of admitting defeat rather then admitting Victory. I love Marpa house and this wonderful effort. Thanks.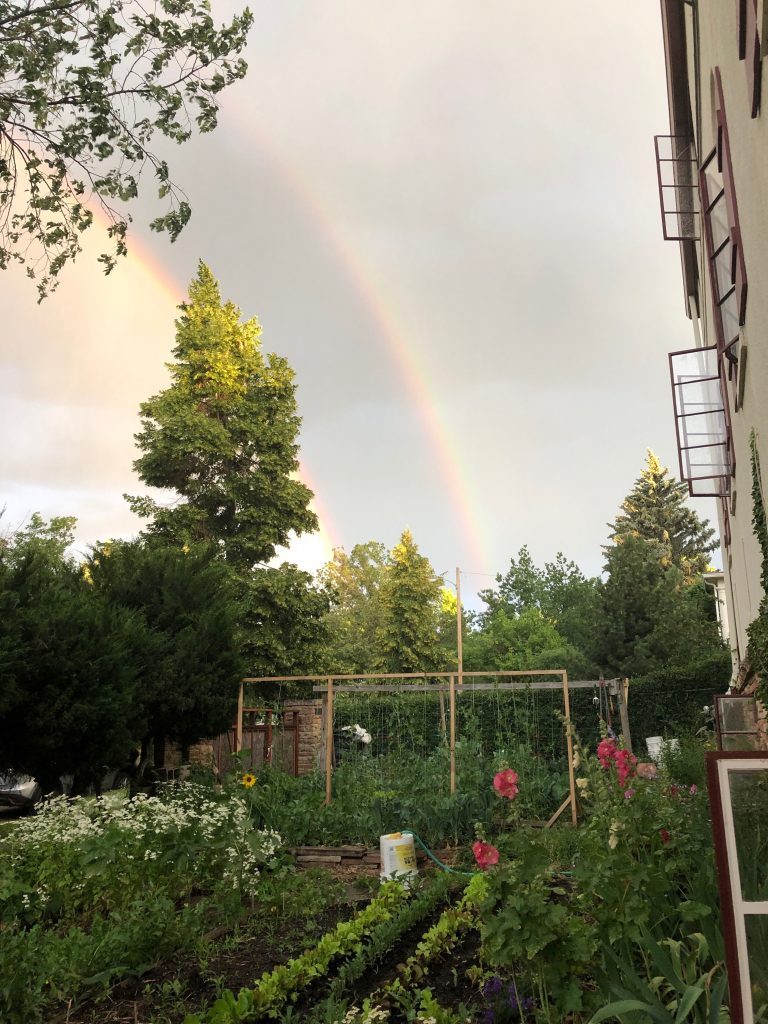 Marpa House garden, July 11, 2019, after some particular news came through about the sale, and Lady Konchok's puja was in full manifestation, a wild, thunderous rainstorm swept through suddenly, bestowing this a half an hour later.

Marpa House is literally marinated in dharma teachings and dharma practice to a very, very deep degree… His Holiness the XVI Karmapa stayed there; His Holiness the XIV Dalai Lama stayed there. The inestimable His Holiness Dilgo Khyentse, Rinpoche stayed there on more than one occasion. Her Eminence Lady Kunchok did an amazingly huge number of practices there.  I will go out on a limb and theorize that she may have advanced her practice there, due to the many years that she lived there. We all know these things, and maybe we need to be reminded–it is the same as going to what is now called Shambhala Mountain Center, when one places oneself in a container such as these the environment is not only beautiful, but extremely beneficial and auspicious.
– Brian Poe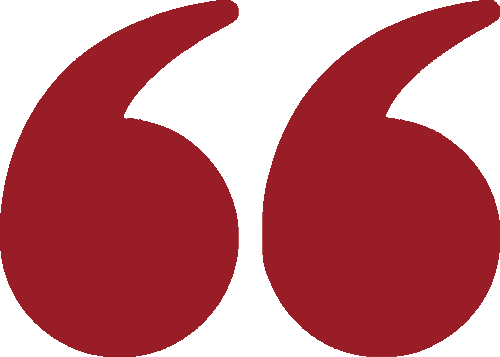 Marpa House is at the heart of our community and, as the Scots poet Burns says: The hert's aye the pert aye that maks us richt or wrang. Trans: The heart's always the part always that makes us right or wrong. And you can't find your goodness if you've lost your heart, (as dear Joni has told us).
Love,
Terry Kilshaw

Marpa House is a living embodiment of Shambhala culture and enlightened society, as well as a place where community can expand personally and in meditative wisdom. Having lived at Marpa House, practiced ngondro, attended wedding and birthday celebrations, feasts and a Chakrasamvara abhisheka in the shrine room I sincerely hope that it continues as a place of life and growth for many years to come.
– Denise Kilshaw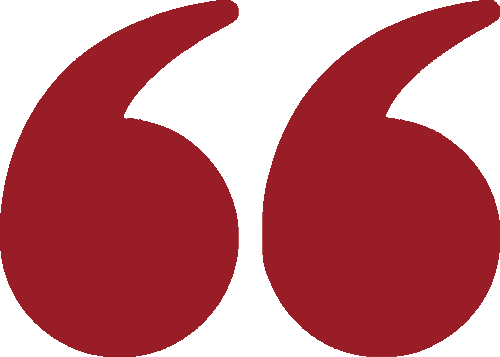 I love Marpa House and the people that live there, and tho we embrace impermanence, I want Marpa House to remain as Dharma light on the hill of a great city for as long as it will.
– Sylvia Taylor

Marpa House has served so many for decades in bring the realization of Basic Goodness to our world. MH is a part of our legacy. It feels vital to keep it in the Shambhala family.
– Marie Endres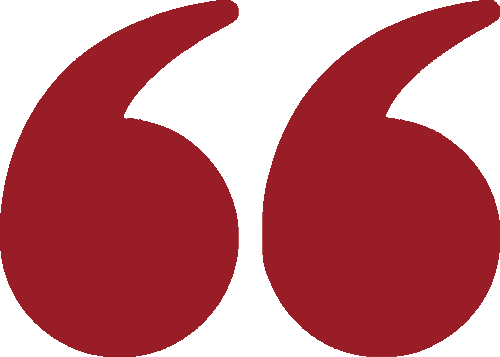 Community-living and meditation are the core of Buddhism.

As a former resident, I experienced the power of long-term community practice, a supportive environment to apply the teachings, the gentleness of the land, the magic of hearing the lamas performing pujas upstairs as I meditated downstairs, the surprising and thoughtful interactions with people of every generation, from children to retirees. It is a beautiful and special place, a training ground in harmoniously living.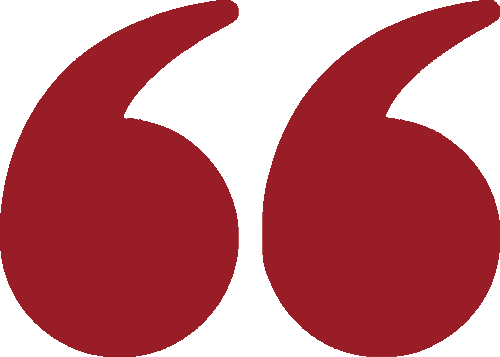 Community-living and meditation are the core of Buddhism.

Shambhala can be created by each of us offering our attention and generosity. We need places to be and Marpa house is one of these places. 
When sold, it will not come back. Let's each take a small part of offering for the future.
– Candlin Dobbs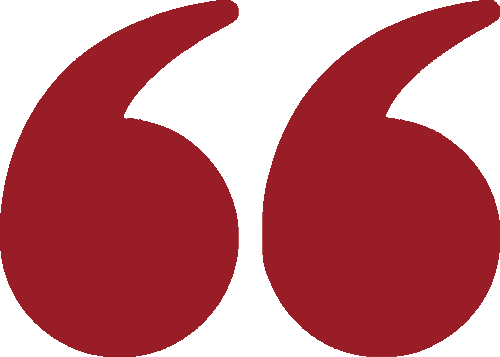 Marpa House is at the heart of our Shambhala community in Boulder. Those who don't understand this have clearly never lived there. The first Shambhala Day feast happened there. The first Midsummer's Day picnic was planned and prepared there, then trucked to the field near Rocky Flats. VCTR chose Marpa House for these events and chose Marpa House to host amazing teachers. Marpa House should not be sacrificed to the lords of materialism. Responsibility for the mess Shambhala is in now should be laid at the feet of those who caused it. 
Rinpoche visited often and enjoyed our elegance, which didn't come from material wealth but from strong-spirited people wishing to practice, work, and live together in community–the basic simplicity. Impermanence must not be used as an excuse to throw away our heart jewel.
– Beverly Morris Armstrong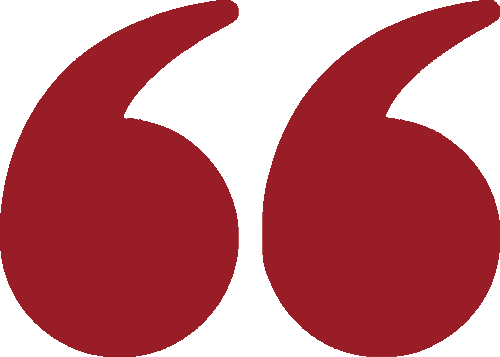 It is a wonderful place that supports the development of Shambhala teachings and the Shambhala community. It benefits the whole world.
– Debbie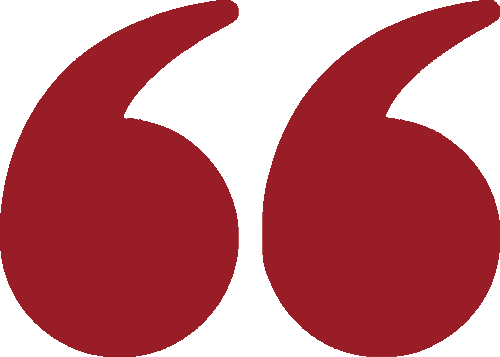 This place is a treasure and a safe-haven, a landing pad, a community, a material and spiritual nexus, a place of practice that radiates miracles and quiet sanity into the world and has done so for decades. #Help this world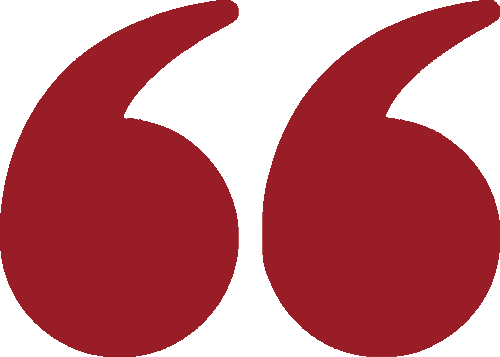 Marpa House is a source of spiritual energy worth preserving in and for the world.

Marpa House was my first home in Boulder when I joined the community in 1976. I lived at Marpa House for 5 years through its renovation and the visit of His Holiness the 16 Karmapa and later the Dalai Lama and others. It was the best thing that ever happened to me — living there was such a support for my practice and feeling of belonging in the community. I visited Marpa House in 2014 and was so happy to see how it had developed. I strongly disagreed with the decision to sell Marpa House and am so happy that there is a possiblity that this won't happen. I wish my donation could be more!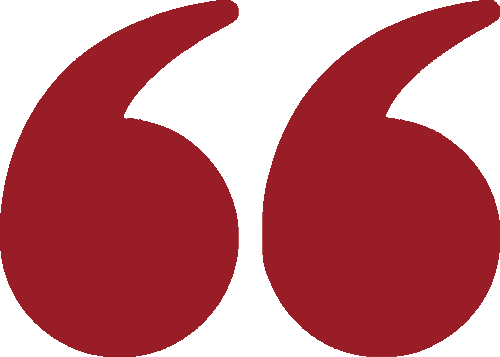 It is a shared symbol of our community, even for those of us who have never been there in person.

Marpa House reflects the vision of the Great Eastern Sun.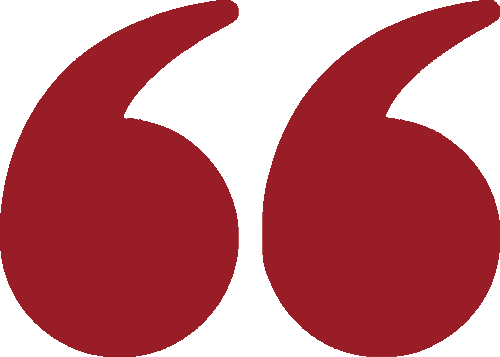 It supports my practice.

I care about you and what Marpa House offers.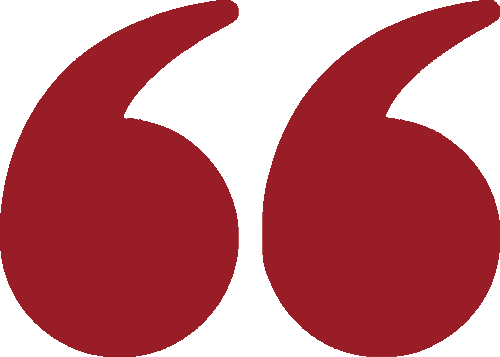 This invaluable and historic asset cannot be lost to our community. So that practitioners can continue to bathe in its blessings and to provide a place of deep practice and true society.

I lived in Boulder from 1975-1986. During that time many important teachers and practice events occurred at Marpa House. I consider it to be blessed land, a place where "this lord walked" (CTR), and so on. Since leaving Boulder I would occasionally visit friends and maintained connection to Boulder as a place of practice, community and aspiration. One occasion, the first translator's conference, was actually at Marpa House (2008?). More recently I wanted to attend the much larger Translators conference in Boulder, but I found that friends were mostly unavailable and public accommodations lacking. I managed to secure a sublet at Marpa House. It was wonderful to live and contribute to a practice community.
I wrote to the Interim Board saying that selling Marpa House, like selling the Aurora-11 Court was a karmically unhealthy thing to do. At this particular point SI is in a Chapter Eleven – virtually or actually – and that the priority should be to preserve land-assets, not continue the current ill-defined model of operations.

It's an important part of our mandala.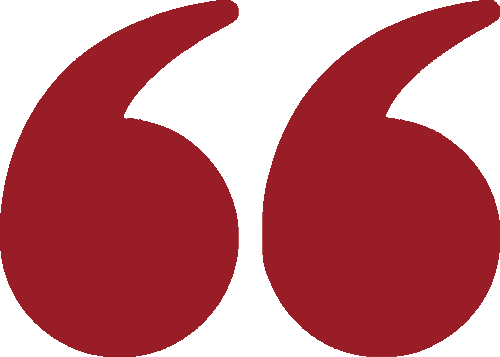 I value the neighborhood and want to see the Marpa House continue as a valued part of the neighborhood rather than see it sold to another developer who does not live in the area but rents the property with no regard to noise issues or maintenance of the property.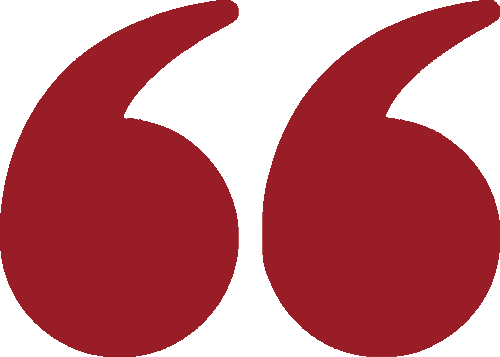 I have vivid recollections of staying at Marpa House during the Stupa consecration in late August 2001, and at other times as well. It always felt like an auspicious place to come, to stay, to practice, and to work (my rota was cleaning the shower curtains!). Marpa House allowed me to connect to the wider sense of community as a buddhist. It helped me grow and develop along the path — through service and extending myself. In my mind, there's really nothing quite so rich, splendid, unique and beautiful as Marpa House. It's very hard for me to imagine trying to replicate what has existed for generations at Marpa House. I realize now just how important Marpa House was for me in nourishing my path as a buddhist practitioner, especially early on. I'm giving (again) what I can with the aspiration that Marpa House continue to serve similarly as it has for so many, long into the future.
– Perry Brissette

Marpa House is precious both as a place of community and as a place soaked in lineage blessings.
– Merlin Cox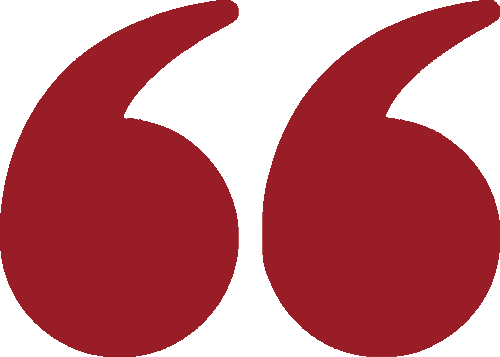 It is a place to learn meditation in the context of a working life. It was while meditating at Marpa House that I experienced how depression was a mental construct for me that could fall apart. I agree that Marpa House is a sacred site. It must be preserved as a secular practice place. I hope the dragon painting is still in the entry way hall!
– Kathy Gritz

It almost goes without saying, the structure that housed so many realized teachers, beloved by the Vidyadhara: it is in our best interest to not let this jewel slip away from our sangha and from this neighborhood in Boulder. Let it remain a center of living and practice and not be a profit-generating machine for unknown entities.
– Patrick Daily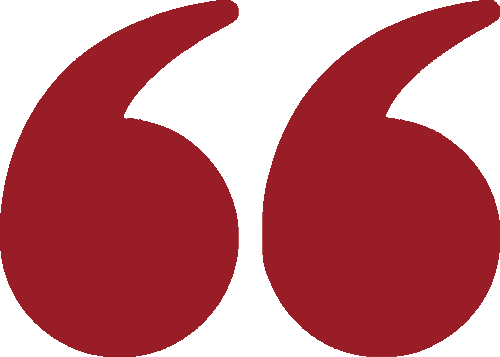 This donation is on top of my precious donation (doubling the original amount). Good luck!

I am so enthusiastic about your work! MH is one of Shambhala's finest assets and we should keep it with us.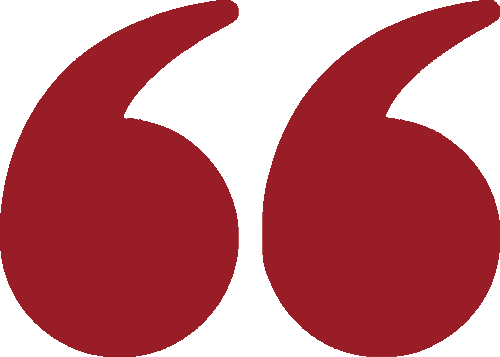 I am a former resident for 10 years in the '70's and '80's.
– Bob Salskov

The qualities cultivated.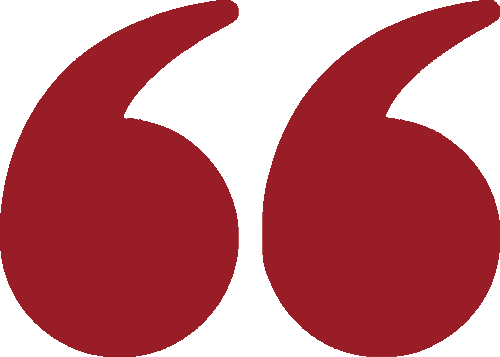 Having a community center like this is important.
– Emily Little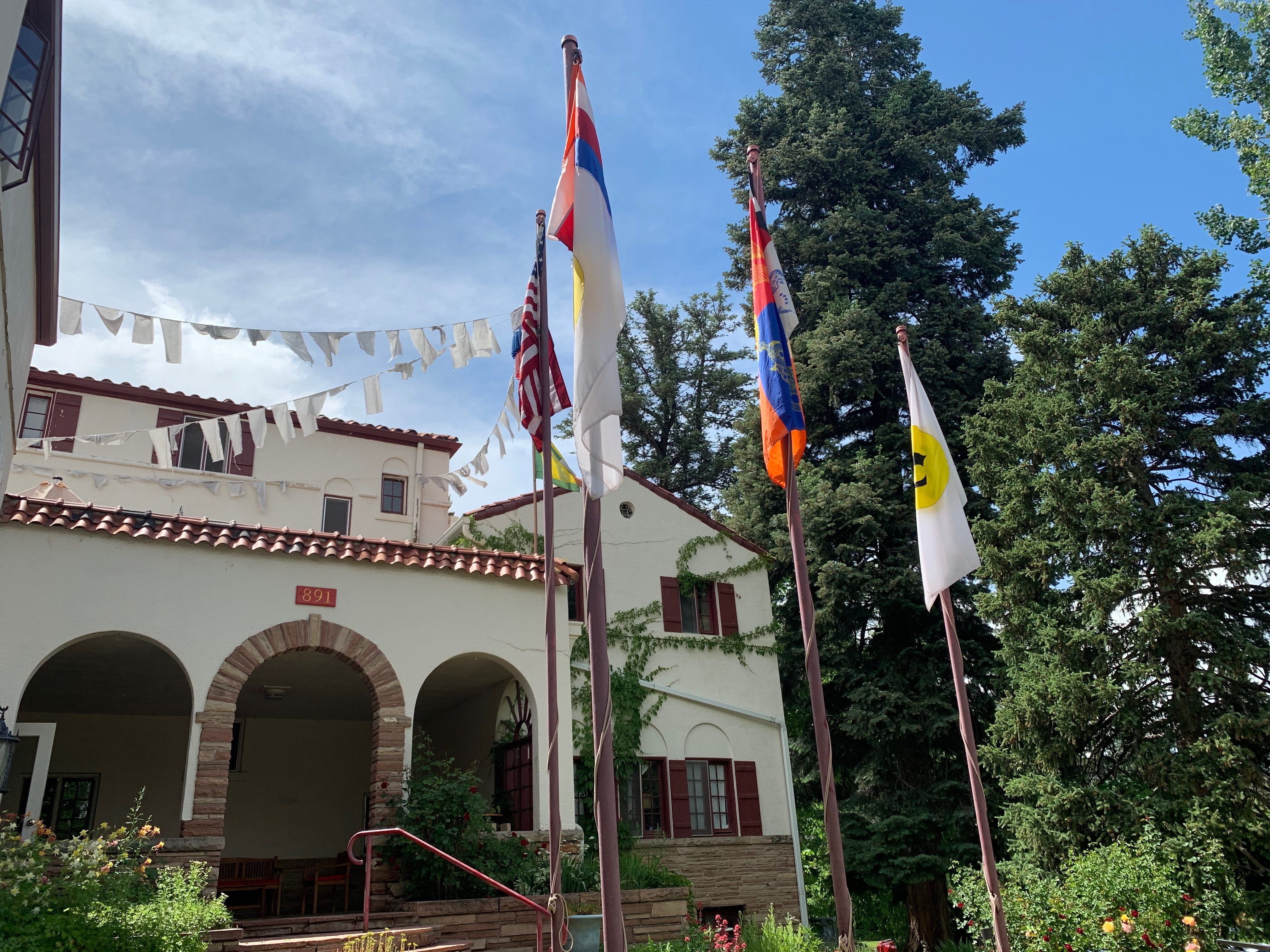 Marpa House has been a special practice and teaching home since the earliest days of our sangha. We would like it to continue and remain used by the sangha.
– Martin and Susanna Janowitz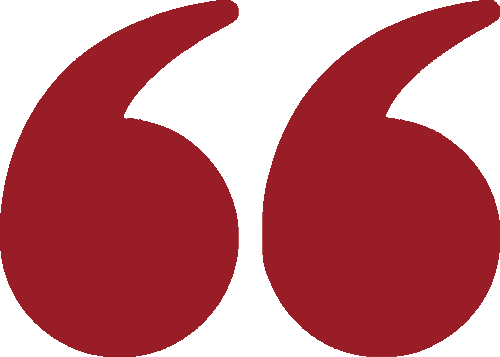 Marpa House is as important to me, and as much of a treasure in our community, as any of our land centers and its' loss would be unimaginable. I would like to contribute and help to make sure that it could remain as the wonderful sangha community residence and practice center that is has been for over 40 years for many, many generations to come.
– Nancy Gillis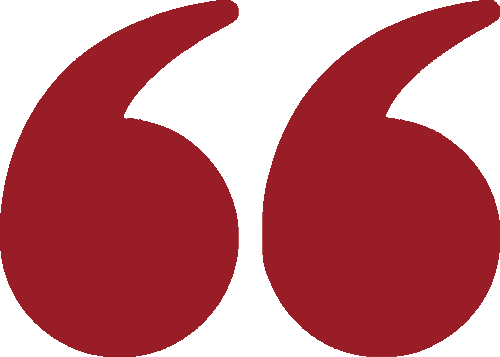 I think Marpa House is a treasure, for what it is in itself and for how you have made it work practically, a strong and vital residential business and support for the dharma. It seems to me VERY short-sighted to sell the house to anyone but you who have made it what it is. Even if a higher price is offered, so very much would be lost letting Marpa House go out of the dharma world. I wish you every success in your bid and thank you for your efforts.
– Connie Moffit

Shambhala is about combining Buddhist practice with living in the world, being a house-holder yogi. Marpa House provides the only structured venue which can teach this skill. Selling Marpa House therefore goes against the very mission of Shambhala International.

Marpa House is so core to our Shambhala community. I cannot express in words the importance, even for us Europeans.
– Inez de Munnik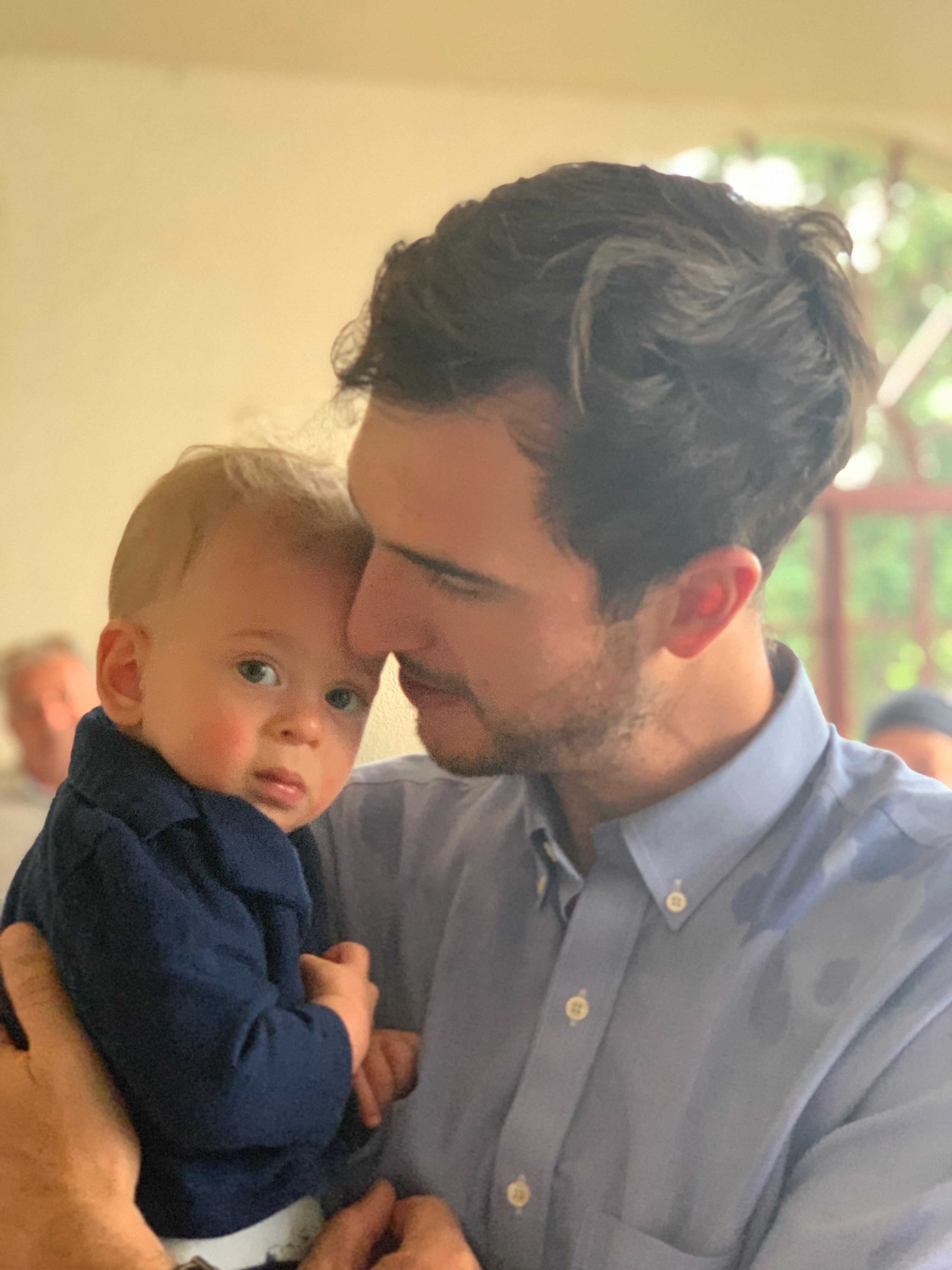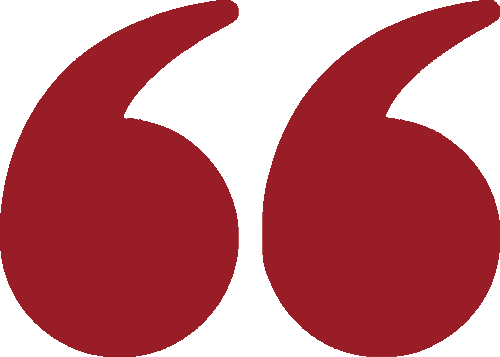 I've made another small pledge because I feel more and more that we could figure out how to do this (sell MH within the community) in order to pay off our loans and have more to spend on re-development of SGS. I know it's a long shot but if there is a will to make this happen, it would help renew the heart to Shambhala at large, as well as renew the needed green energy. Best of luck to this brave group and the IB!
– Elizabeth Heffelfinger

I think it's incredibly important that Marpa House remain in the community. I haven't been there since 1985, when I practiced guru yoga there for a week, but it is important to know that this type of living opportunity exists in the sangha—a very sane and sustainable way for many of us to live.
– Ruth Wallen

We owe so much to Marpa House: most importantly, the ease and communal nurturing of our son Joseph's first months (he's now 8 months old, and a happy Marpa Baby!). As Bridgette and I continue to learn what it means to be a family, one thing has become clear, family means more than just the three of us. Community is not easily come by, and we are so grateful to find ourselves within the heart of such a healthy, loving, and purposeful one.
– Bridgette & David Pritchard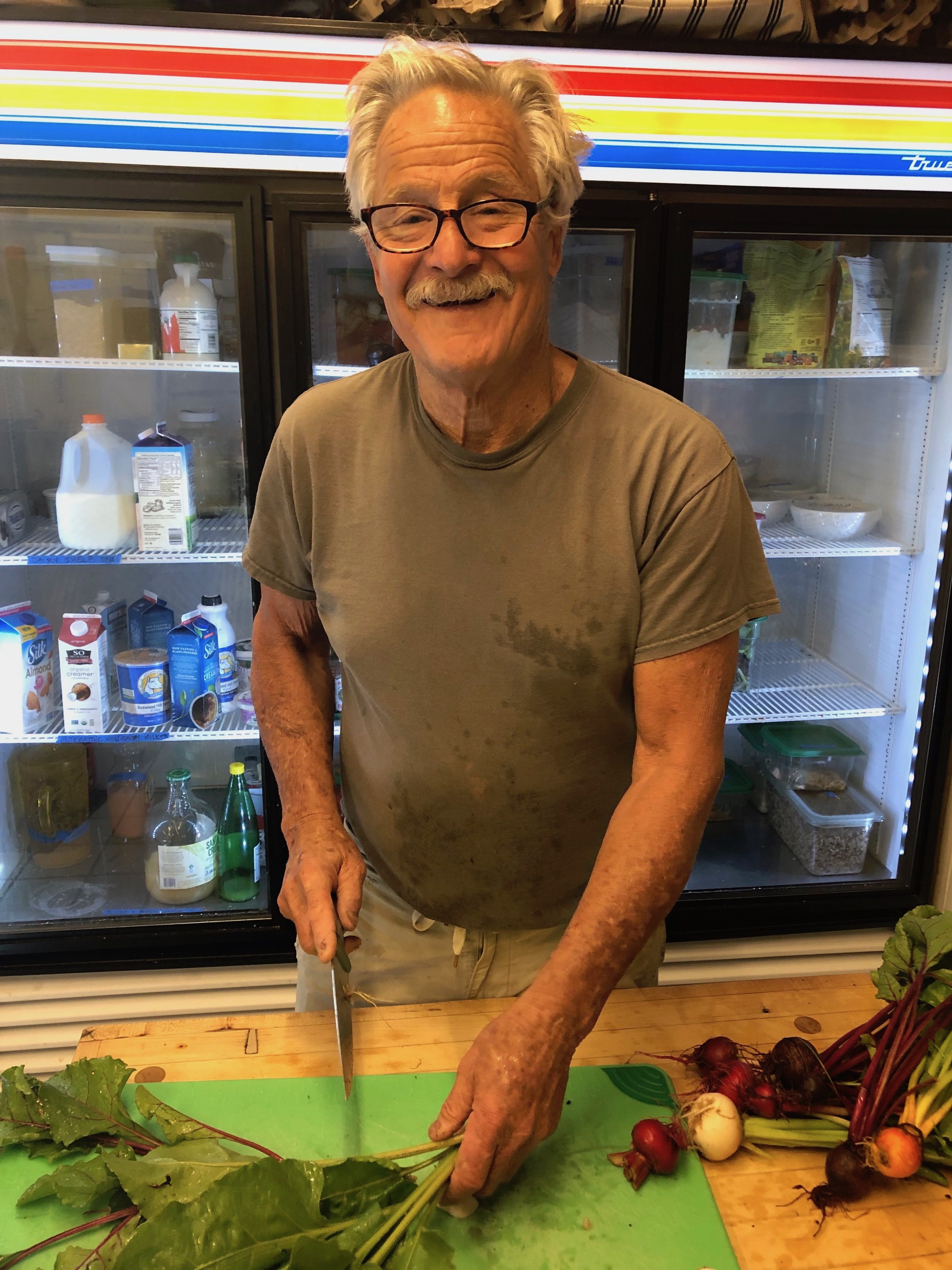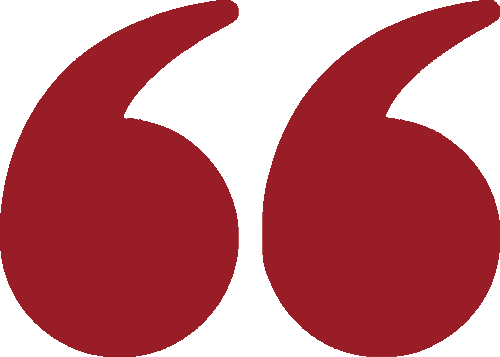 The time to discuss whether Marpa House should be sold has passed. It will be sold. Some of that money will go toward the debts of Shambhala. Whatever we think about that, the question is, who do we want MH to be sold to? Us or a developer? It's up to us as a multi-generational, diverse sangha to remove MH from an organization that's struggling so much financially. We get to decide the fate of at least one asset of Shambhala. That's why I'm giving.
– Marcus W.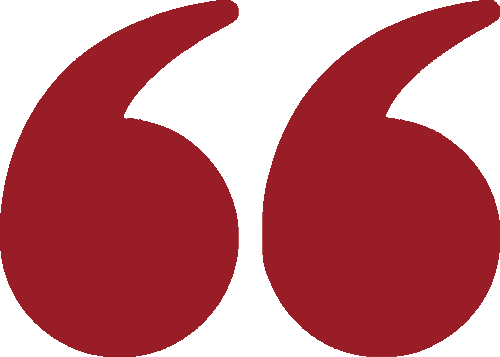 We are taught that a human birth is difficult to gain, easy to lose. Those fortunate enough to achieve human birth need exposure to the dharma through a genuine lineage holder, the skillful means the guru teaches, and conditions that allow students to realize those teachings through deep practice of those skillful means. Marpa House is the best opportunity in our mandala for a lay person to live in a community devoted to advancement on the path through deep practice of dharma, and rock-meets-bone effort to develop and maintain a sane community.
There have been many attempts in our community to develop such an opportunity. None have succeeded the way VCTR succeeded when he created Marpa House.
I empathize with the difficult decisions the Interim Board faces. However, Marpa House is a potent, precious gift from VCTR to his students. I urge the Interim Board to give Marpa House enough time to raise the money that will save it from being sold, and/or to find other means to pay off the debt owed by the community. Marpa House is no more real-estate than is RMDC, or Karma Choling, or the Stupa. To reduce any of them to their value as real-estate is like reducing the dharma to letters on a page. It ignores the blessings they hold and the precious opportunity each provides for residents on the path to wake up and attain liberation for the benefit of all sentient beings.
With respect to and appreciation for the generosity and devotion of the Interim Board,
– Glenn Prentice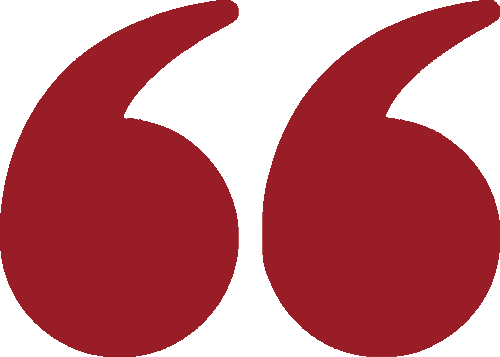 This blessed home has to stay inside our sangha. Let's make saving Marpa House the first step towards stepping up and taking responsibility for our community collectively and doing a better job of caring for each other and what's genuinely meaningful about our tradition. Love to you all for putting this campaign together. – Ashoka Mukpo

Incredible teachers have stayed at Marpa House over the years: His Holiness the 14th Dalai Lama, Dilgo Kyentse Rinpoche, The 16th Karmapa, Pema Chodron, Kalu Rinpoche, Jetsuen Kushula, Khenpo Tsultrim Gyamptso Rinpoche, Tenga Rinpoche, Tulku Ugyen Rinpoche, His Holiness Namkha Drimed Rinpoche, Chagdud Tulku Rinpoche, Jamgon Kontrul Rinpoche, Mingyur Rinpoche, Khandro Rinpoche, Ató Rinpoche, Gyatrul Rinpoche, Chagdud Tulku Rinpoche, Tsognyi Rinpoche Rinpoche and of course, Chogyam Trungpa Rinpoche and Sakyong Mipham Rinpoche. Lady Konchuk and Lama Pegyal who have lived there for 15 years, has always been palpable. This is not replaceable.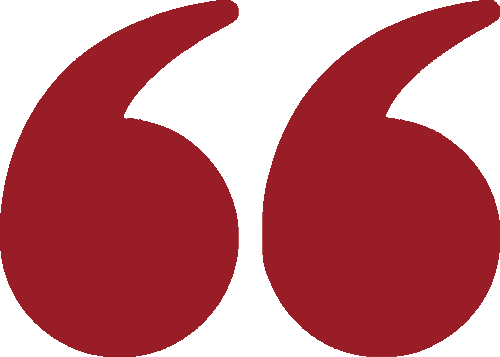 In the midst of so much uncertainty and division in our community, this is a place – in the city, in people's ordinary lives; not in a retreat once a year, not at a local center once a month – where basic human connection is happening. For me, it's a significant part of how we in the Shambhala community will have a place to be together, talk, heal, and move forward.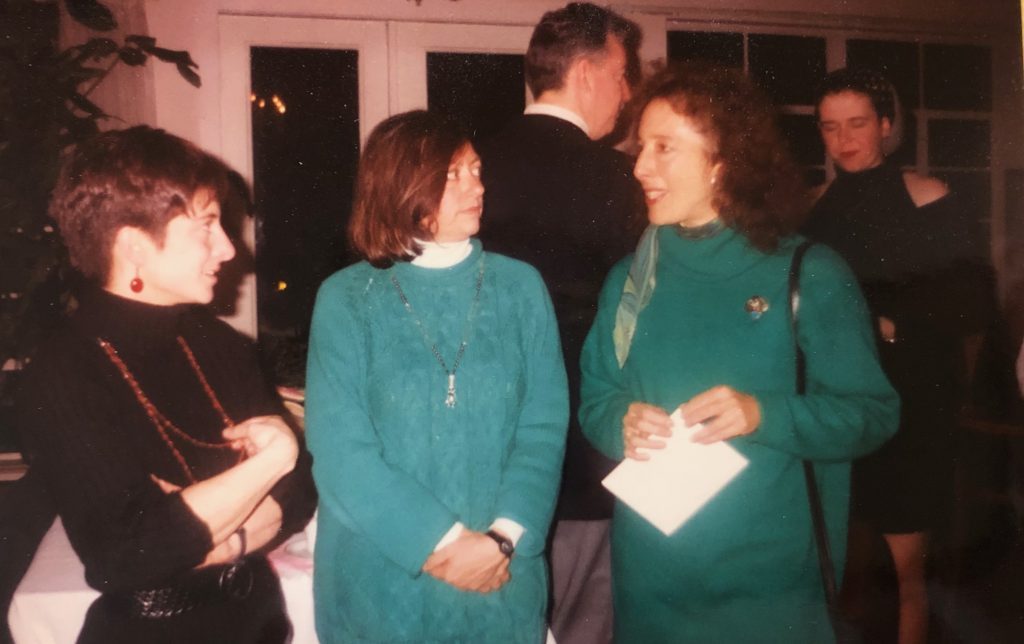 Marpa House is an important part of our community. It has been the home to many practitioners and should continue to provide the space to live and practice the precious teachings we have received.
– Shastri Joanne Martin Braun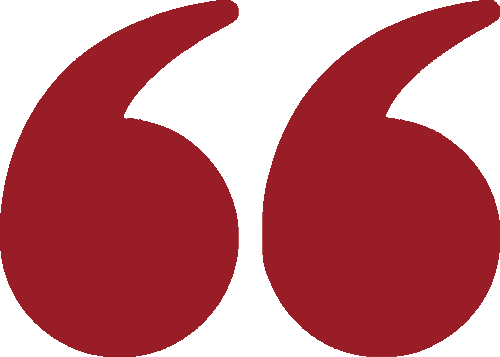 I want Marpa House to stay within our sangha.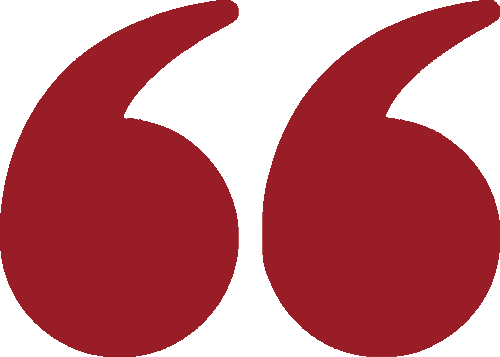 I believe in the community and having a place for community members to live, even though I don't live in Boulder. I also think that it is a good thing for the Shambhala community to own collective Shambhala property.
– Carolyn Sykes

We need more of this kind of genuine connection, community and presence in the world.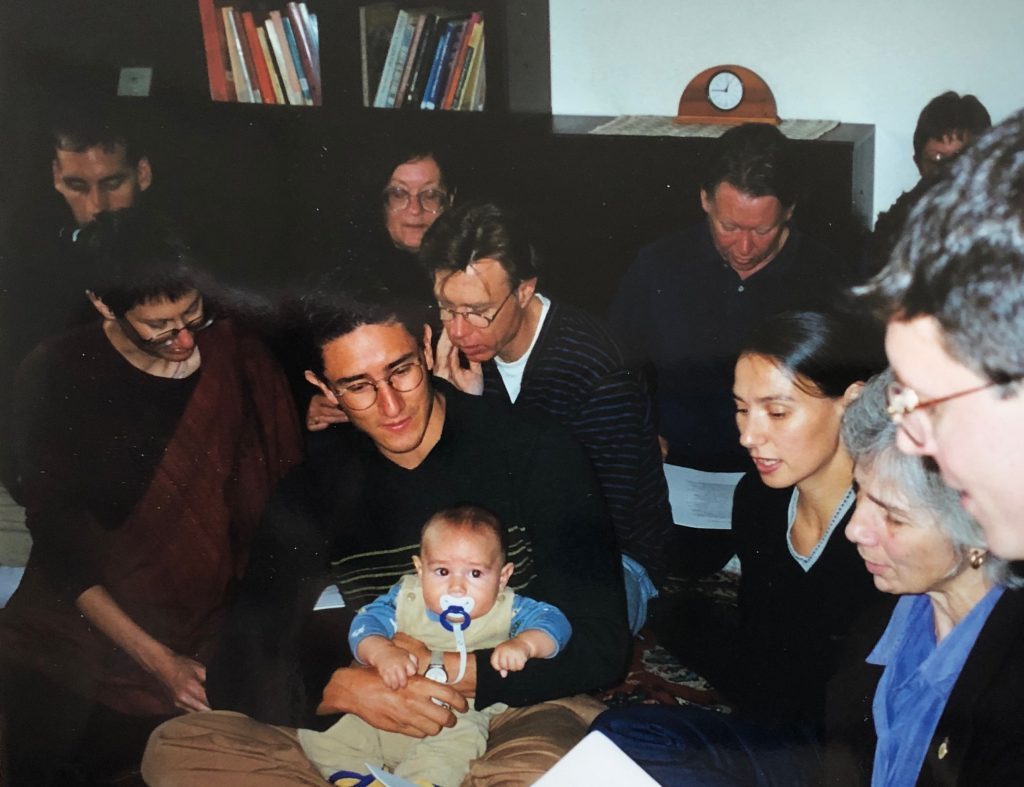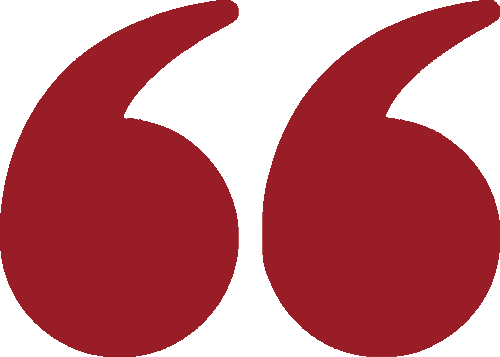 Marpa House is a wonderful community. I have lived there myself in the past as a college student, and my father, Bill McKeever, currently resides there. Bill suffers from advanced Parkinson's disease & benefits tremendously from the community & support at Marpa House. I worry such a situation for him is irreplaceable & feel he is a perfect example of why Marpa House should be protected & kept within our community. Please don't take away the wonderful living situation that my sick father is dependent on.
– Monty McKeever

At [the time when I first encountered Shambhala] I was desperately suffering from PTSD never diagnosed from the time I was drafted for the Vietnam War 30 years earlier. The depression had destroyed my career as an English professor and my wonderful marriage. Soon I discovered the shrine room at Marpa House, and I began my own morning practice there twice a week. Since I couldn't afford Shambhala training programs, Marpa House became my introduction to the dharma. I went on to do Shambhala training, take the bodhisattva vow, did dathun at Shambhala Mountain Center, and become a vajrayana practitioner and complete Scorpion Seal I. It all started at Marpa House.
– J.L.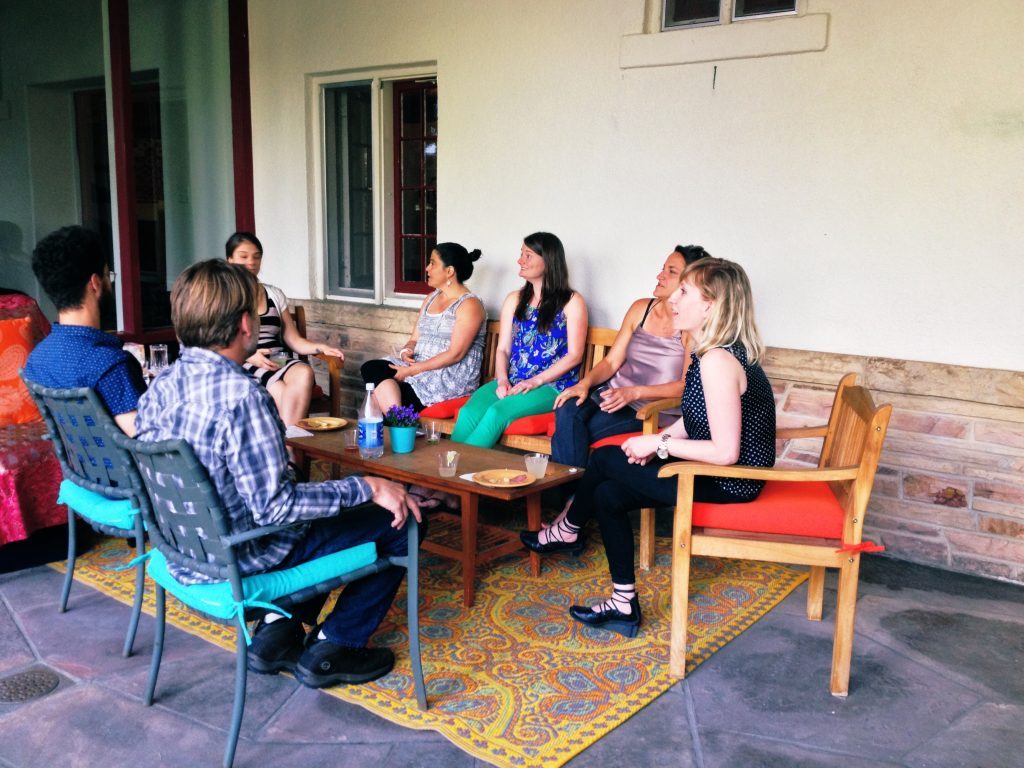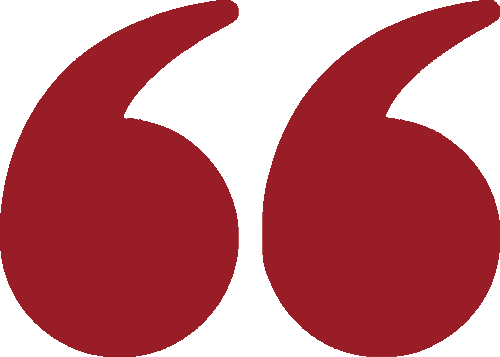 Marpa House is one of the only places in my life that feels like home. It is one of the few places that I know of that provides the opportunity to integrate practice, domestic life and community. It is a priceless jewel.
– Jeremy Fagan

Since students come from Denver and the Front Range and more distant locations, Marpa House is an important way to save money from doing retreats at land centers.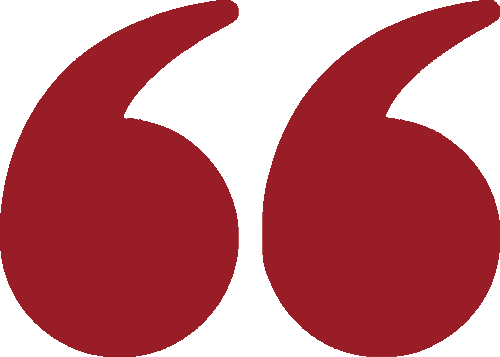 Marpa House not only unites practitioners from Boulder and the Front Range but also from Europe, Mexico, South America and other countries who are able to stay there when visiting Boulder for programs at Naropa, CU, and SMC. People are able to experience the heart of the international sangha and to make friends which creates ties in our community all around the world.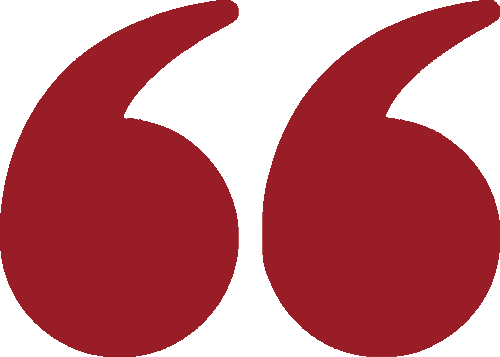 I [think] selling Marpa House, like selling the Aurora-11 Court, is a karmically unhealthy thing to do. At this point… the priority should be to preserve land assets, not continue the current ill-defined model of operations. I'm in favor of purchasing Marpa House and making it an independent self-sustaining entity if the alternative is to sell it off [for a] temporarily fix.
– Philip Richman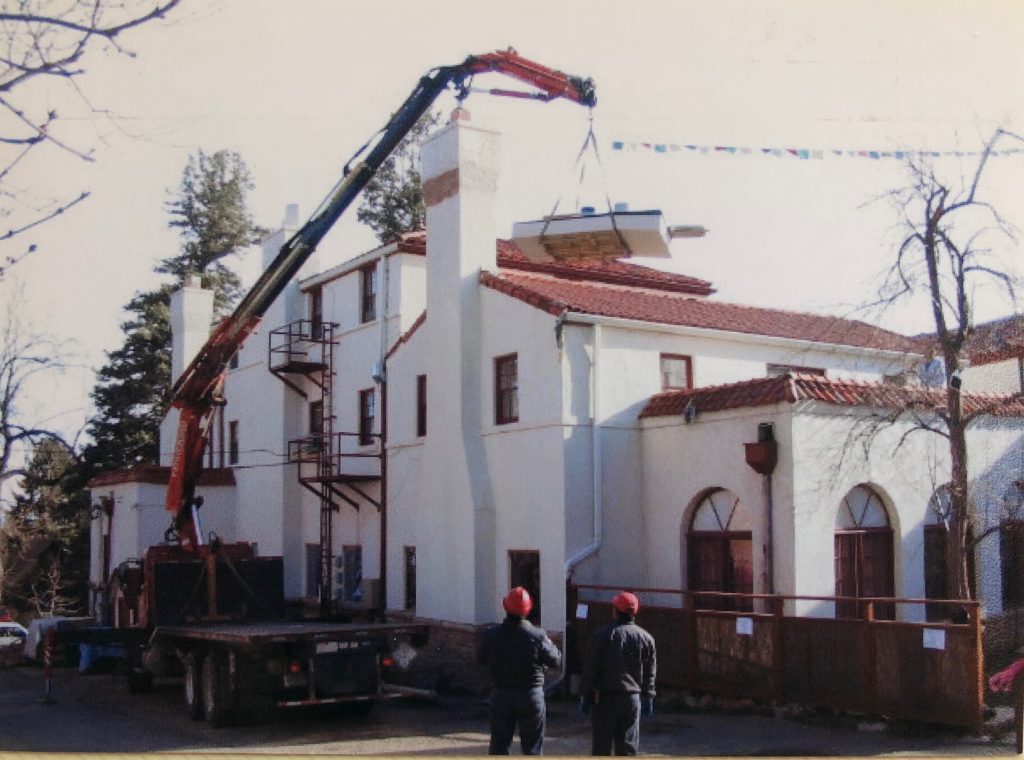 I support the concept and aspirations for creating a good human society, in which Marpa House has been engaged for decades.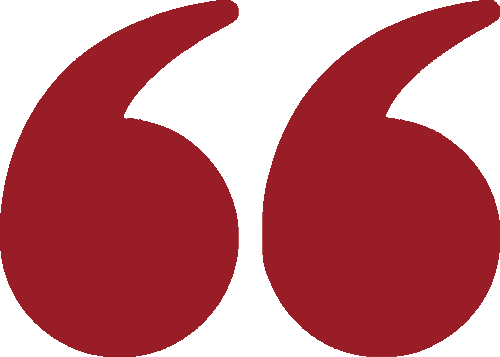 The initiative by the community to keep Marpa House is an expression [of keeping Shambhala alive]. I feel that Shambhala has placed too much emphasis on leadership in the past. For me, the answer is within the community.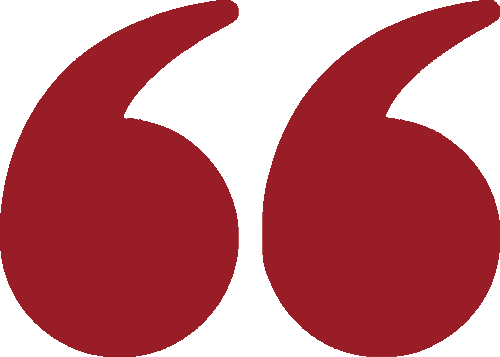 Please don't let Marpa House be lost to the wider community of dharma practitioners.  It is a rare blessing for conditions to come together to fully support an effort of this kind; and it is fragile, as can be seen in the current circumstances and financial pressures.  Accept the good offering of $3 million – it's not chicken feed – and honor the investment of the folks who live there and of our great teachers, including of course, the Druk Sakyong. 
As Shambhalians, we are supposed to know something about wealth – but the current situation has created a poverty mentality (and reality).  It is very challenging… With Marpa House, it feels as if the fattest child is being offered up for sacrifice, noting only the flesh on its bones rather than the value of its wisdom, generosity, and beating heart.  It is such a sweet child, so quiet and steady in its excellence.
Again, thank you for your service.  I know it's hard.  But I hope and pray that somehow Marpa House will have the chance to go on and grow their vision.  Maybe in the best scenario (with the contract failing thanks to a bit of jolly good luck), this threat will become the catalyst for Marpa House leading the way to developing the intentional communities we need in the sangha, at every age and especially in old age.
– Connie Moffit (from her letter to the IB members)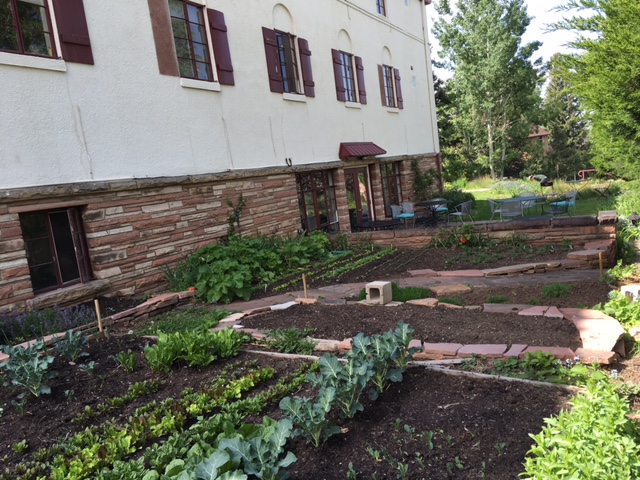 I believe that Shambhala practitioners need a safe, secure, and dependable place to call home in Boulder.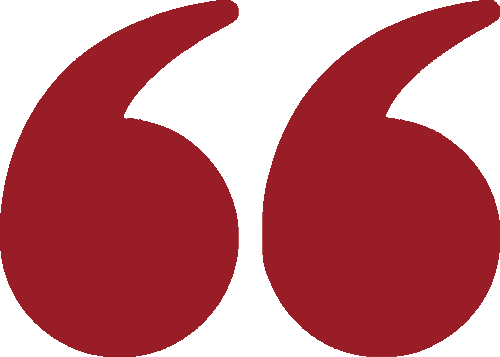 Marpa House has provided a home and practice environment for many people who could not otherwise live in this community. I have lived there. Many of my friends have lived there. Suzanne and I feel that the residents of Marpa House are some of the most vulnerable members of our community. For these reasons Marpa House should be given special consideration. Marpa House is much more than an asset with a dollar value attached.
– Charles & Suzanne Burnell

Marpa House is a precious part of the Kingdom of Shambhala.
– Parlan Mcgaw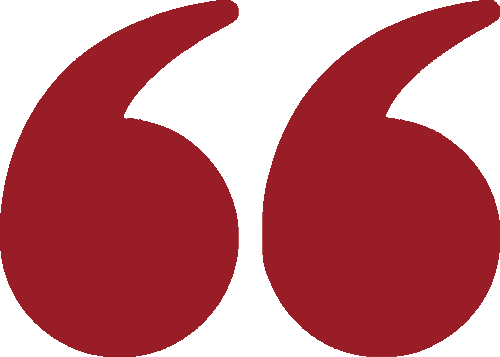 Marpa House was there for me when my mother and I needed an affordable place to live in Boulder, while she worked at the Shambhala Center and I went to elementary school. We lived there on at least two separate occasions, and I have nothing but good memories from my time there. Although I have not spent much time at Marpa House since then, I have visited and heard enough stories from other locals and residents in recent years that I am moved to support its continued existence as a thriving dharma community.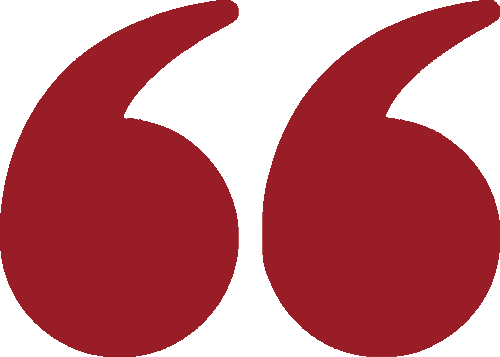 Sacred sites need to be preserved.

We need to sustain the physical spaces that hold the Shambhala teachings.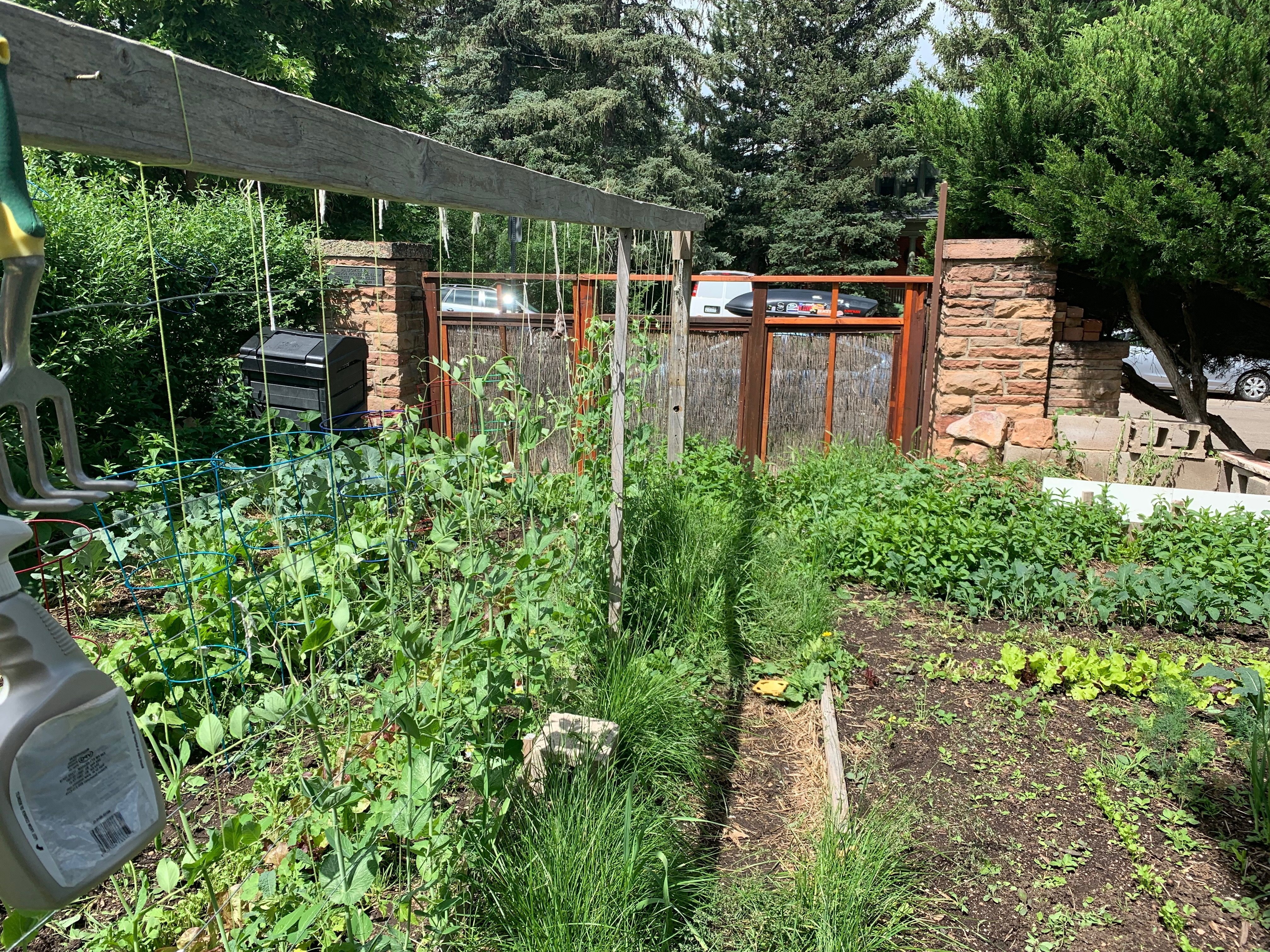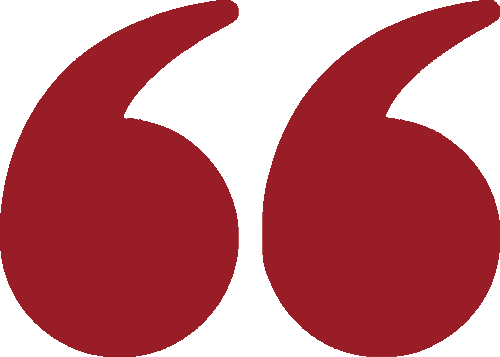 I think it is vital to keep Marpa House in the sangha. It is a tremendously valuable resource. It also represents a sustainable form of living our community needs to continue to support.
– Ruth Wallen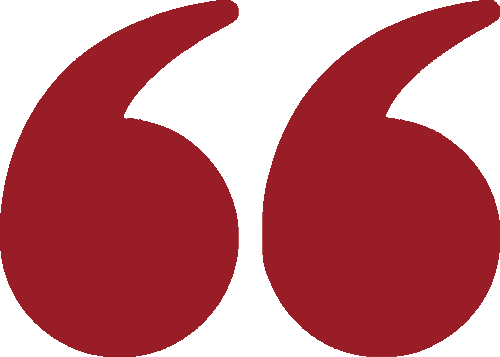 It is a wonderful resource for practitioners in Boulder. It is a community of kind, creative, inspiring and welcoming people. It would be a heartbreaking loss.
– Vita Waters

I believe in our community and all the wonderful spiritual gifts it gives our world.
– Jennifer Spofford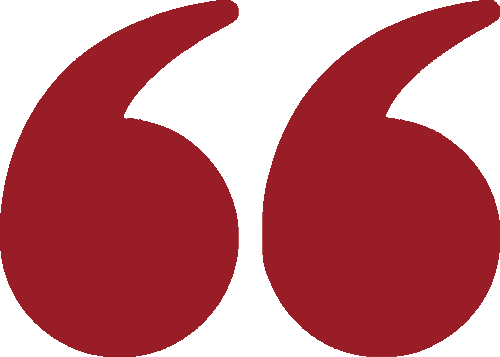 I love this place more than I can express and I think it could continue to benefit many people.

Continuation of a place to meditate and cultivate Buddhist teaching.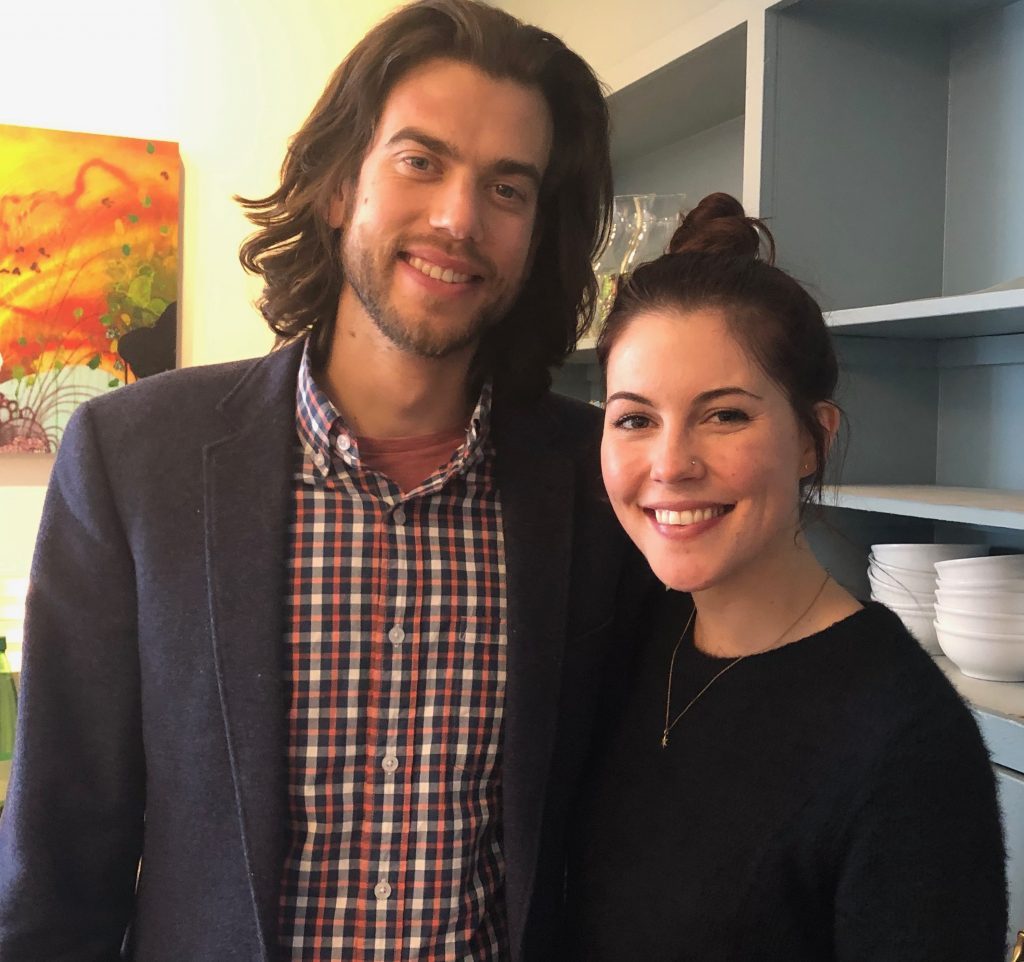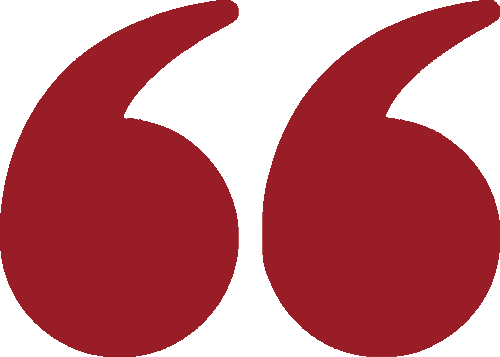 I am touched by all your efforts to "stay in the game" rather than sit back and wait to see what happens to your home. I don't want people to lose their past, present, and future home. Marpa House is so much more than just a roof over your head kind of home.  We live in a time where we might feel like there's nothing we can do, but you are DOING SOMETHING! Go team!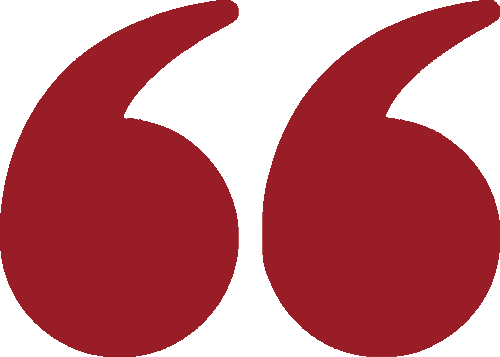 Continuing to have a community household like Marpa House will be of benefit for many practitioners for years to come.
– Peter Aucott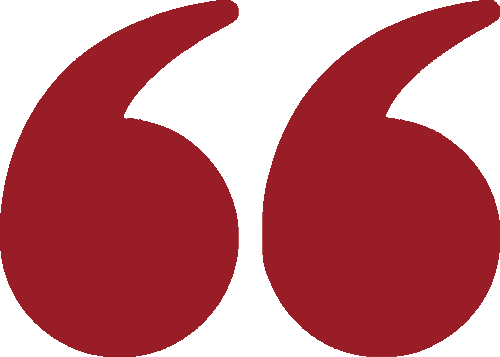 The Vidyadhara would never have agreed to sell Marpa House under ANY circumstance. ABSOLUTELY NOT!!!
– Dinah McKay

We need places like Marpa House in our world to remind people of how it can be that we can live together with kindness and compassion. I live in Berkeley, but Marpa house means something to me. Please don't sell it to the corporations that will only be interested in making money. Please see the value of keeping this gem as it is.
– Rona Renner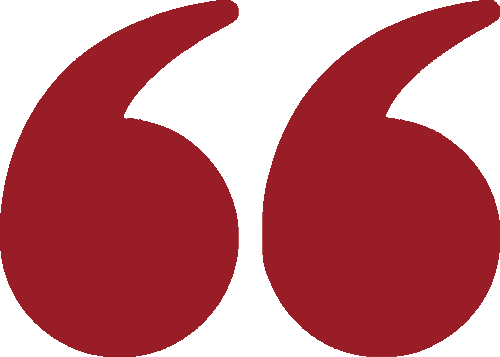 It's an important space for community to practice and live affordably.

I believe in the vision of CTR, SMR and creating enlightened society. I believe we need places like Marpa House to house people on the path where they can live, practice and study together. Shambhala has had a huge impact on my life and We would like to "pay it forward" to the people who will benefit from the Shambhala teachings and practices now and in the future. Please keep us informed of the progress of your efforts. Thanks so much for doing this.
– Elaine & Lad Martin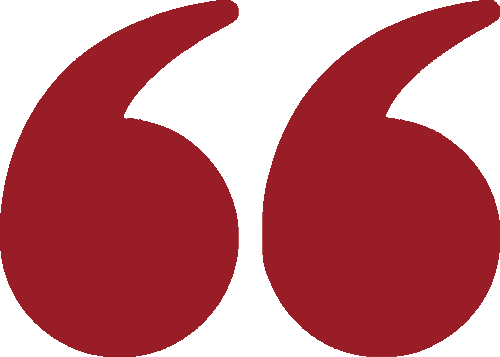 Marpa House is a beautiful place which offers very reasonable and lovely accommodation to those living and studying in Boulder or waiting to attend SMC. I believe in the need to keep Marpa House available within the Shambhala community as it's own not-for-profit and not supporting any other group/institution. The people on the Board appear to be very responsible and capable of keeping the House financial sound. As a Shambhalian I would be proud to support this House.
– Louise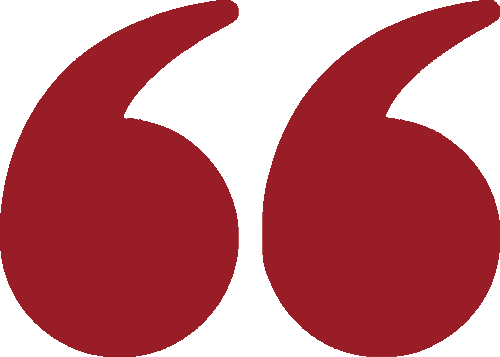 Marpa House is a living manifestation of the three jewels, Buddha, Dharma and Sangha and a treasure to be protected for the benefit of all.
– Joanna Bolek

It is a valued community resource, and it is a short-sighted decision to divest this asset.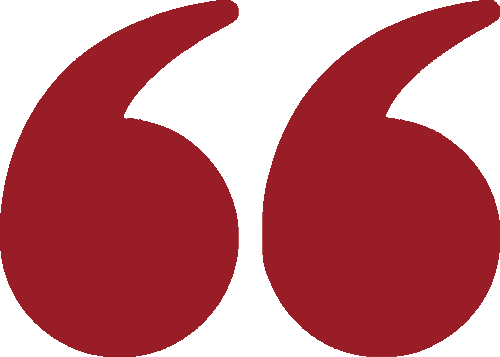 It is and always will be a safe haven for practitioners!
– James Post

Marpa House was my home for 5 years. This is where I began my practice and education in Buddhism. The community at MH was invaluable to me, being supportive in every way. I finished Ngondro practice there. Sharing meals, cooking together, group meetings, cleaning, and gardening were all a learning cooperative experience. I hold much fondness toward MH, and I pray that we can all find a way to keep it in the community.
– Sarah Trefethen Whitehorn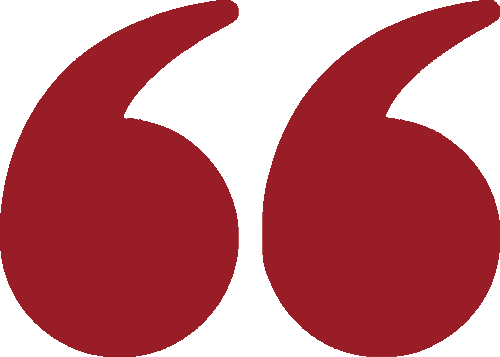 There are very few special locations like Marpa House in the West. It's essential we protect it for future generations of practitioners.

Marpa House is a valuable space that holds both practice and community and needs to be upheld.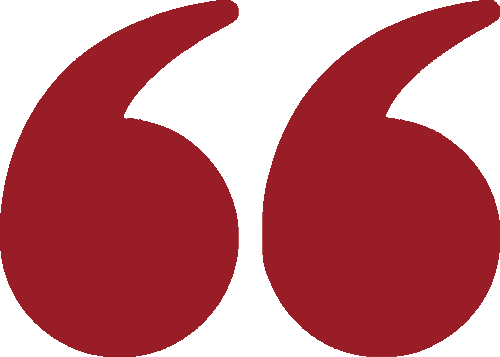 I am a member of the Shambala community and your work is important to me. I would like for this house to continue to be a resource for many years to come.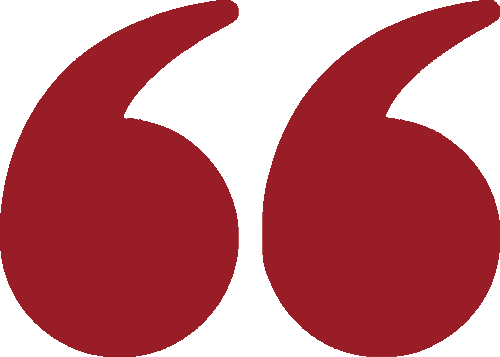 Marpa House plays an important role in the local Boulder community as well as the worldwide Buddhist community. I've lived in Boulder since 1974 and I think Marpa House was founded before that. It has provided more than a living situation for individuals wanting to live in community. It offers countless amount of people respite within Boulder as well as people traveling from afar. Boulder doesn't need another fraternity house and I hope the city will get involved in blocking this sale. Marpa House is one of the few remaining jewels that has been untarnished by all that is unfolding within the international Shambhala community. To see it possibly turn into a fraternity house is a sad and disappointing outcome.
The board has also not be all that transparent in their communications to the sangha regarding this potential sale. Transparency is key for this board to be trusted and I've lost that trust. Who is this developer? Was the Marpa House group invited to counter the offer? What is the "attractive offer" from this unknown developer? Is SI foolish enough to think that selling Marpa House will solve its problems? Look how much money the Marpa House group is able to raise on good faith! Perhaps SI could have reached out to the worldwide community to help them save Marpa House from being sold by asking for donations and friendly loans! I am also curious if the SI interim board reached a consensus regarding the sale or was it a majority that made the decision.
– Helen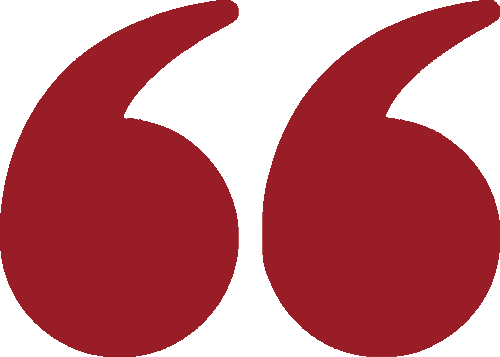 It's historical significance to CTR's legacy is inestimable, not to mention its importance as a sangha resource. Hopefully we will also repurchase Trungpa Rinpoche's house on Young Avenue in Nova Scotia for similar reasons.
– Andrew Munro

The Shambhala vision of Enlightened Society relies on the creation and evolution of "micro-societies" that model the possibilities and the pitfalls. Marla House is one of the most successful and helpful models we have. I would hate to lose it.
– D. Maynard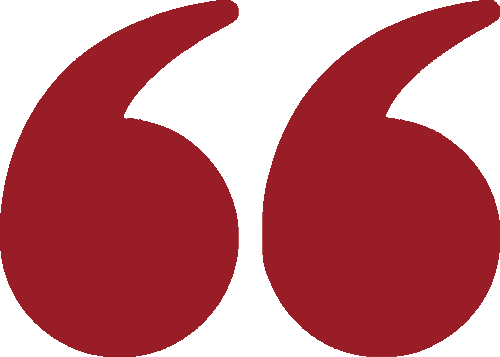 I was part of the initial group asked by Trungpa Rinpoche in 1973 to move into Marpa House, the front apartment; Binny Clark lived behind us on the main floor. I made a film during the years I lived there 1973 – 74, which I would love to share with the community.  In addition to all that has been said, I need to add the audience H.H. 16th Karmapa held in the shrine room, and the very special small audiences held in the guest suite up stairs, which HH Dilgo Khyentse Rinpoche gave in the late 80s. And our very own Trungpa Rinpoche visiting often blessing all who lived there.
– Vicki Alexis Genson

Marpa house has meant a lot to me over these 35 years It is nice to know that this place of support and refuge is available. Winter programs have been meaningful to me. I want the dharma to continue in Boulder; obviously Marpa House can be a great force for that.
– Walter Taylor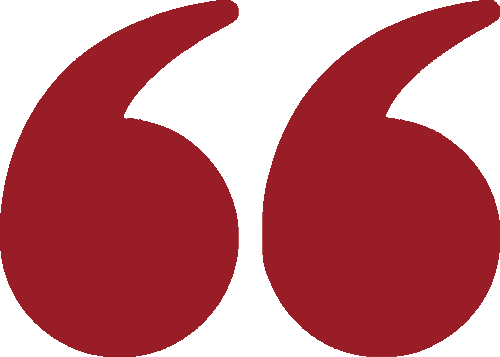 I remember Marpa House from when I attended the first Naropa summer in 1974. I also I lived in Marpa House from about 1975-1977, glorious years of practice, study…..and fun! I want others to be able to do this as well. Also, Marpa House is part of the important history of Rinpoche's life in Boulder, another reason it should be preserved.
– Tracy Curlin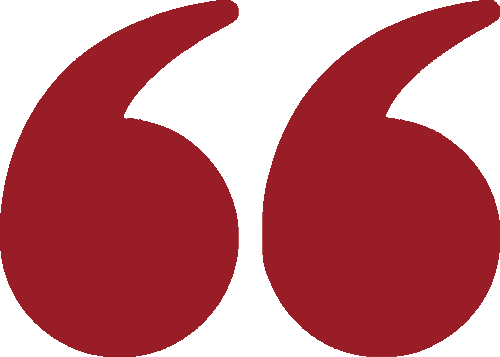 I lived in Marpa House from approximately 1978-1980. My time at Marpa House was very important to the development of my practice.
– Tom Curlin

I think it is important to have a contemplative community.
– Community member from Santiago de Compostela, Spain

It's such an important place in our community and can not be lost!!! Like holding everything together! It really needs to stay!
– Susanne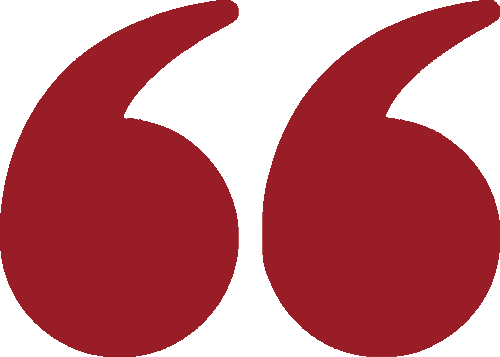 It has hosted and housed so many wonderful people. I will increase my pledge.
– Gail McDonald

This is my second pledge because MH is an important and symbolic part of the Shambhala lineage.  Therefore it must be saved and preserved and made even better.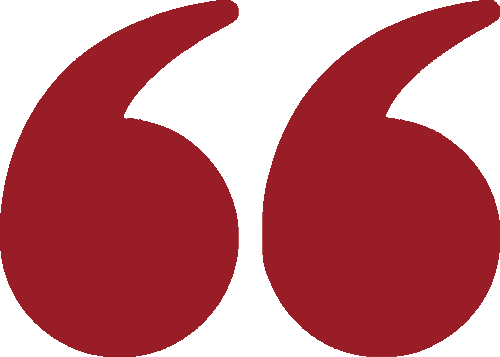 I love walking through the door of Marpa House and feeling that quiet jolt of awareness, beauty, and groundedness which seems to live in the air of the place. The contemplative community there puts Shambhala Buddhist teachings into practice. Living in Boulder for more than 20 years, I feel special affection, appreciation and gratitude for the place where I have enjoyed retreats during which I was able to receive teachings and deepen my personal practice. I simply can't imagine our community without this priceless resource.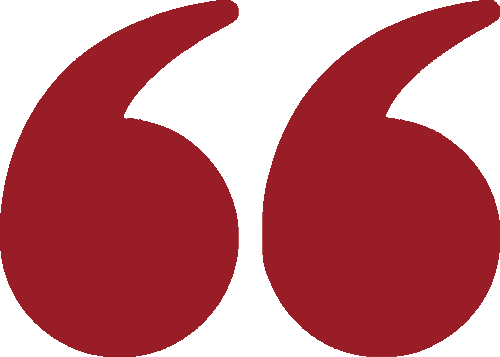 I would like to maintain a home for the lamas.
– Felice Owens

Marpa House is a living, breathing example of the Shambhala Vision in action. Now is not the time to let it go.
– Jacob Solomon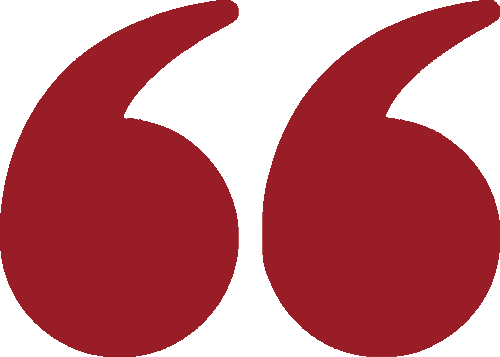 I believe that if we are working for the continuation of Shambhala and its teachings for generations to come, then retaining Marpa House is an important expression of that!

I want to help keep this sacred, healing space alive and thriving!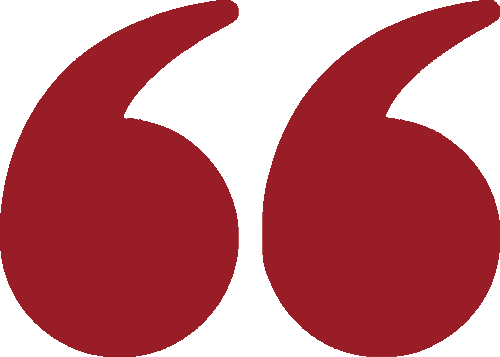 I want to keep Marpa House in the Shambhala Community. It is there for all of us to enjoy. Many a night I have slept on the shrine floor, waiting for an airplane. Residents were always welcoming to me.
– Mary G. Bolten

Windhorse!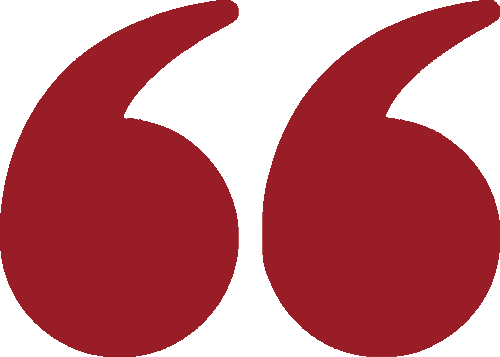 Exactly how many Buddhist community residences exist in the world? Probably a handful. Let's preserve this jewel.
– Eileen Malloy

Despite serious problems, we are a good community and our good programs should persist.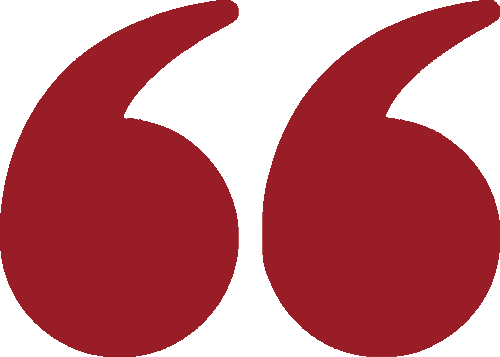 I want to make that karmic link with a building that meant so much in the Shambhala world. At the same time, I have to invest Sh Europe projects so my donation is only a token.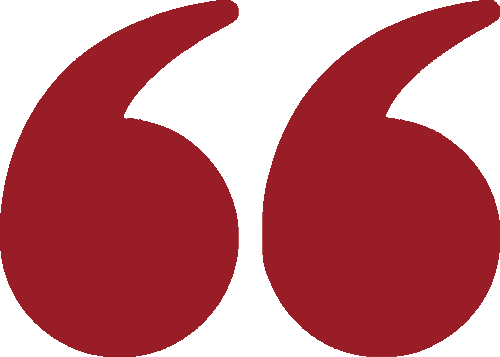 It is an important element of our lineage.
– Teri Rowe

Marpa House is a self arising, self sustaining, and wish fulfilling jewel of the sangha. I was never fortunate enough to live there, but received many teachings and witnessed much magic at Marpa House. Under the watchful, wise, and humorous eye of Tenga Rinpoche, I was fortunate to be the construction manager of the Chakrsamvara mandala there, which brought together so many people full of intelligence, devotion, and creativity. One day in 1987, while His Holiness Dilgo Khyentse Rinpoche was residing there, I walked through and bumped into Tulku Pema Wangyal and fellow translator Dana Dudley translating the newly composed Guru Yoga of Dharma Sagara! It was a pleasure to serve Jamgon Kongtrul a Coca Cola on the terrace one morning. These are just a few things that happened to me there. Just imagine all of the experiences and blessings of all of us combined! Now that's real magic.
– Mark Nowakowski
Remember, pledges of donation or investment are conditional on the sale of the house to our non-profit. No funds are collected at this time.