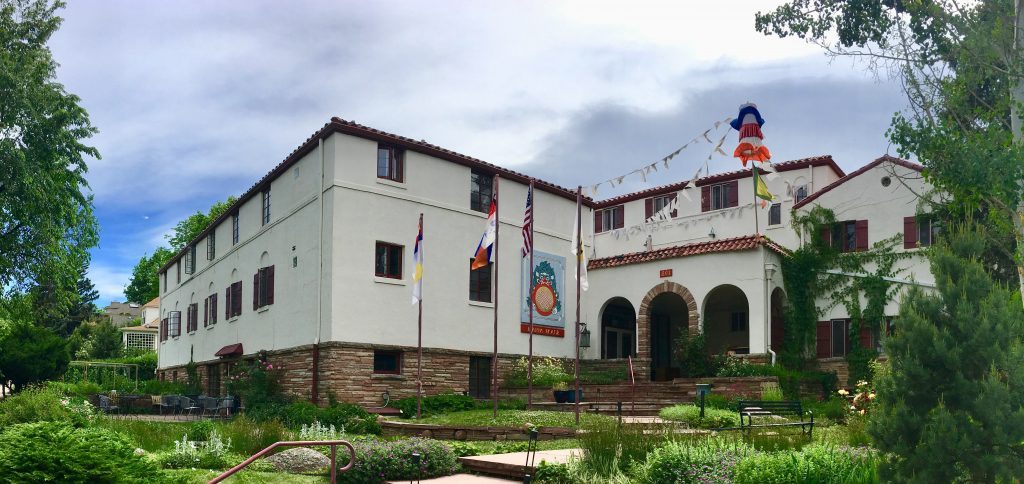 Nestled below the majestic foothills of Boulder, Colorado, Marpa House is a Buddhist urban residential community founded on the Shambhala Buddhist principle that every human being has a fundamental nature of basic goodness, and that through connecting with our basic nature, human beings can create a good human society. The basis of Marpa House is the understanding that this nature can be developed in daily life such that it radiates out to family, friends, community and society.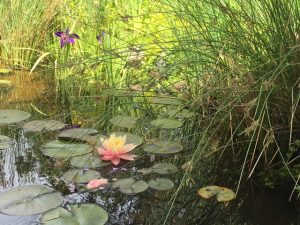 At Marpa House, for 46 years, people have lived together in a supportive container, practicing and deepening their relationship with mindfulness, compassion and personal and social transformation. Marpa House warmly welcomes residents from a variety of disciplines and lineages who are committed to the path of meditation, self-reflection, and living in community.
"Founded in 1973 by one of the great meditation masters, the venerable Chögyam Trungpa Rinpoche, many remarkable Buddhist teachers have stayed and taught at Marpa House – including the His Holiness the Dalai Lama, Dilgo Kyentse Rinpoche, and the 16th Karmapa."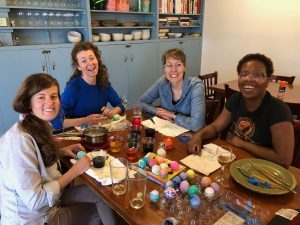 Through living together, supporting each other, and hosting others, the Marpa House community creates a training ground of social transformation, uplifted household and group practice.
This path fosters a dignified society that supports individuals' diverse paths and aspirations, and inspires others to explore the path of community living.
Just a short walk to the natural beauty of Chautauqua Park and the many shops, restaurants, bars and theaters of Pearl Street, Marpa House is ideally situated to provide a practice setting in a thriving urban area. Our community is a diverse mix of ages, backgrounds and livelihoods. Whether you're an undergrad or graduate student, professional or retiree, living at Marpa House allows you to bookend your day in a contemplative environment, thus grounding your life in the teachings of the dharma.
Now, Shambhala USA who owns Marpa House, is selling it to pay debts and fund projects in other areas of the organization.
As such, with tender, open hearts, a small team of dedicated volunteers began working in January 2019 to purchase Marpa House as a community, so that this rich and living legacy remains available for practitioners, the neighborhood, and our global community. This team has formed a new, independent non-profit, The Community of Marpa House – and is galvanizing support!
To learn about who we are and what we believe is possible, click here>>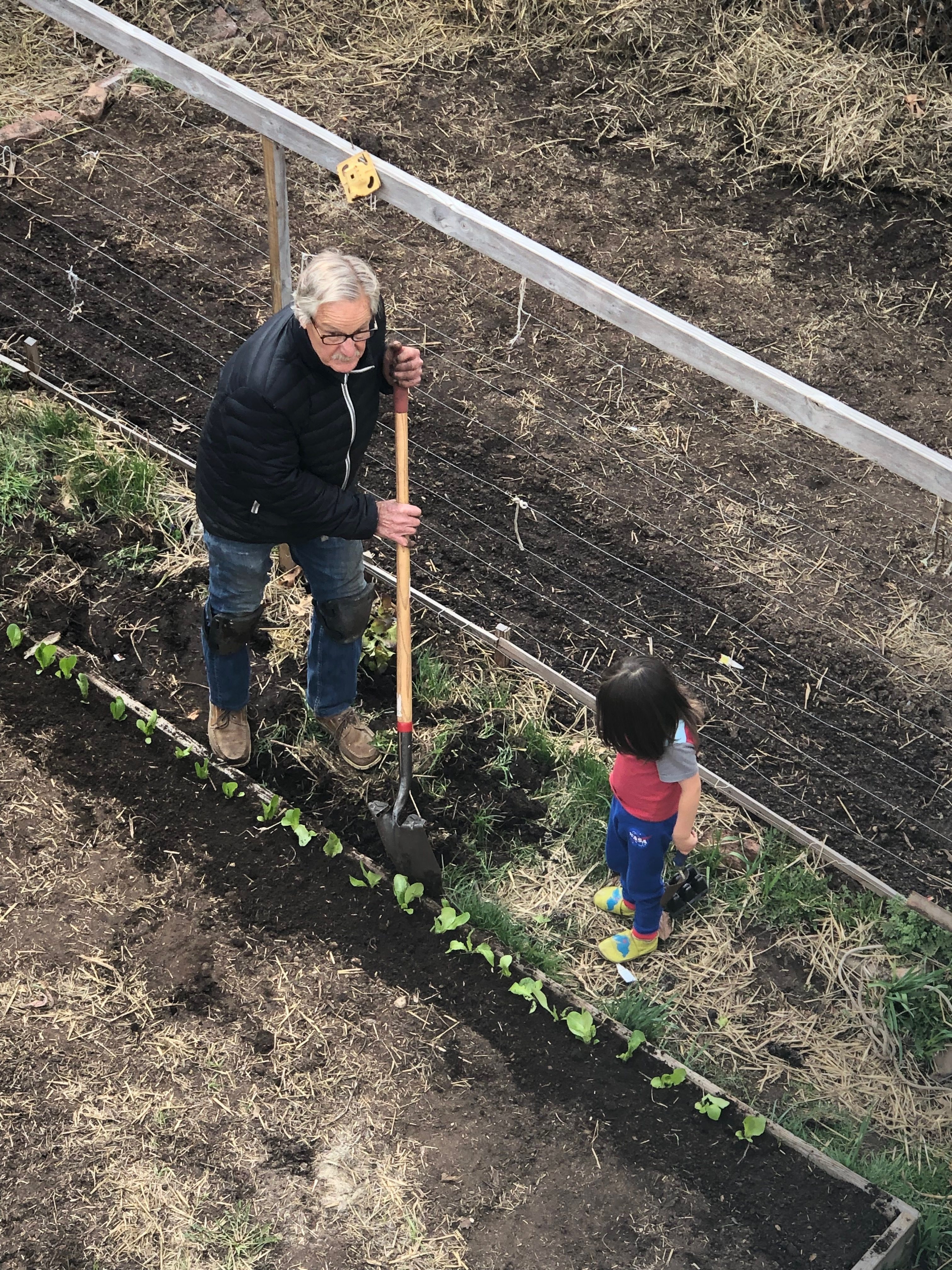 Life at Marpa House
Our community is made up of roughly 25-32 residents at any given time, who live here for 1 to 6 years, sublet for several months at time, or who come to visit for a few nights.
Accommodations range from individual bedrooms with shared bathrooms to suite-style bedrooms with private bathrooms. Common spaces include a large dining room with lounge areas, a fully-stocked restaurant-size kitchen, three elegant shrine rooms, outdoor gardens featuring a koi pond and vegetable garden, and al fresco dining spaces perfect for community barbecues and relaxed summer evenings.
"Marpa House is a rich gem of community living, practice and city life.
There is nothing quite like it in our mandala."
In the morning, we come together for group meditation practice. Then, residents go about their diversely different days. Our community is a mix of students, therapists, tech professionals, healers, artists, financial advisors, lamas, retirees, teachers and people who contribute full-time to the Shambhala community. In the evenings, many residents come together once more for chants before our community dinner.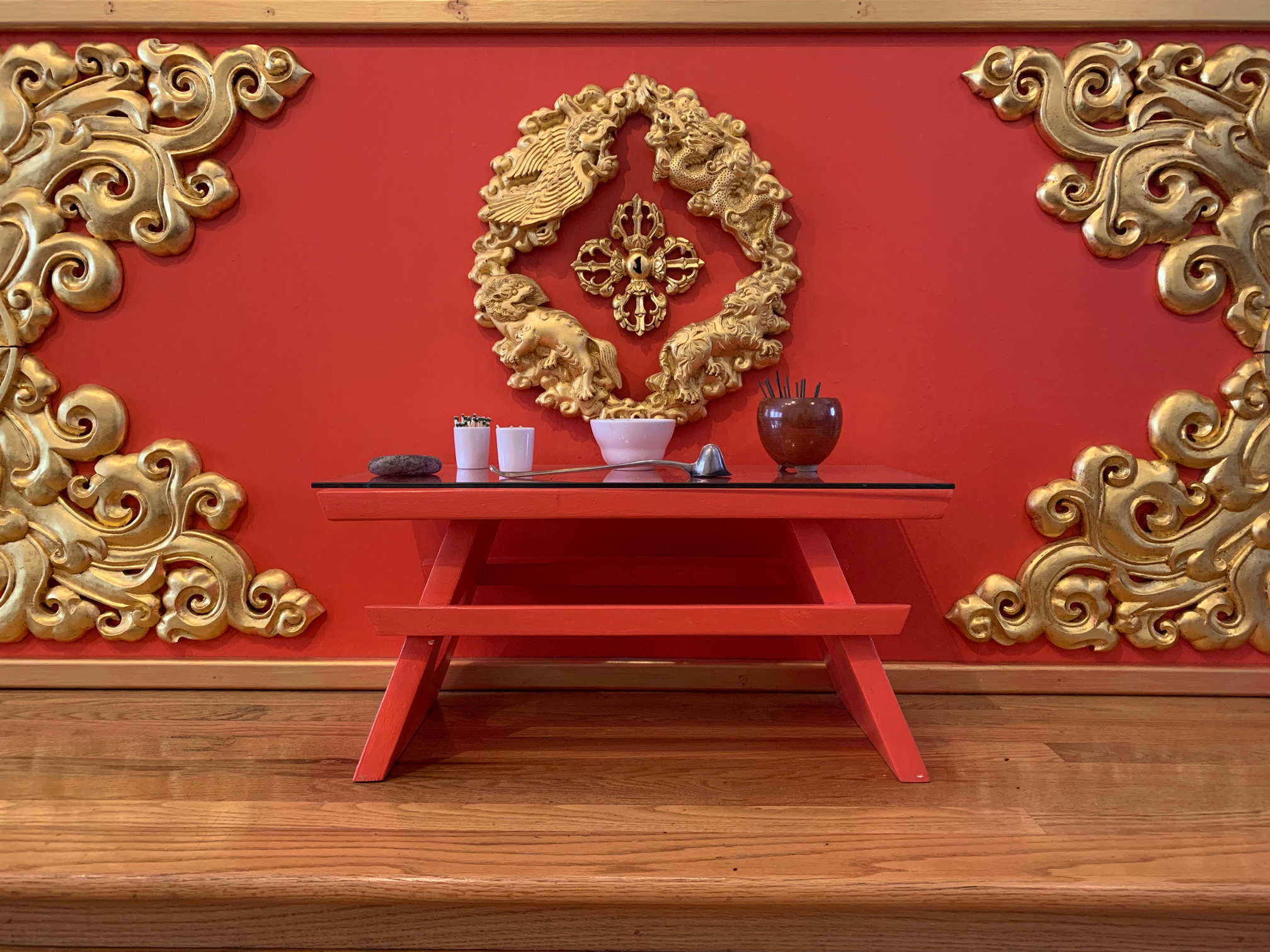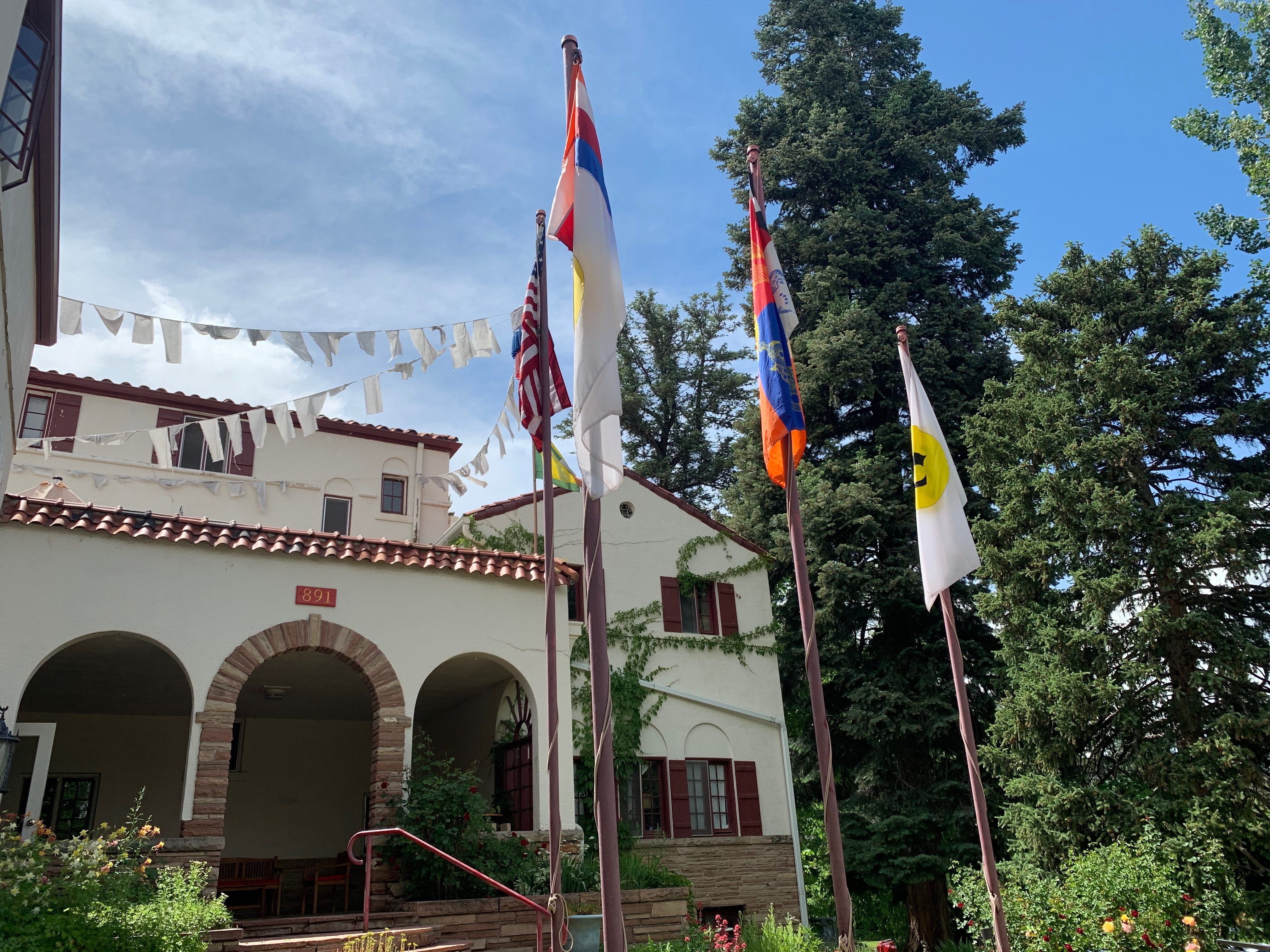 Decreasing our footprint
At a time when doubt lingers about the effects of climate change on our earth it is imperative that we take steps both large and small to care for one another, for this world.
Here are some of the things we have done and are doing to be more environmentally conscious and energy efficient:
We have a kitchen manager that does all the grocery shopping for our 30 residence — that's 30 less cars driving every week to the grocery stores!
Diligent composting and recycling.
Year-round garden that provides fresh kale and vegetables.
We have solar panels provided through a grant that our Facilities Manager applied for with the City – and won!
We replaced our 50-year old dining room chandeliers (that were burning up 1250 watts) with LEDS that only use 100 watts total. Plus we replaced all of the lights throughout the house with LEDs.
Many residents line-dry all their laundry year round.
We want Marpa House to remain a place of calm in the storm,
and for generations to come.